Legacy Hands ― MA Fine Art Degree Show 2021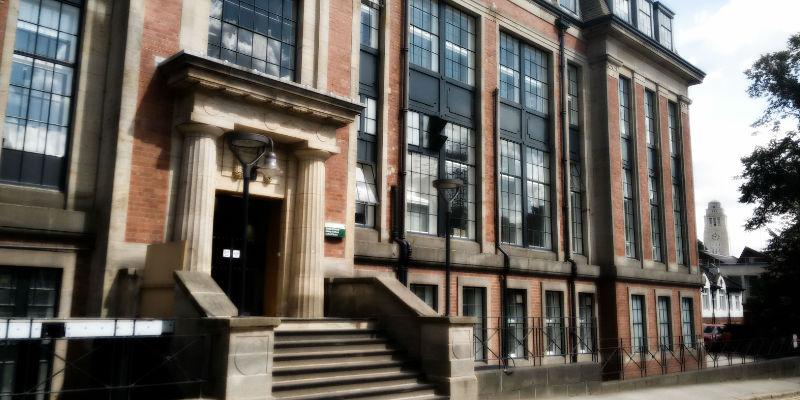 Date: Thursday 9 September 2021
Location: Fine Art, History of Art and Cultural Studies
Interval: Every day
Until: Saturday 11 September 2021
Cost: Free
Legacy Hands showcases the work of 12 artists graduating from the MA Fine Art programme at the University of Leeds this year.
The exhibition explores each artist's navigation through their digital Master's experience and the myriad of ways this has manifested into a physical exhibition.
Artists
Grace Benita • Helen Collett • Bronia Gardner • Mitra Farhan • Shuning Li • Sonia Moran • Amy Newton • Samuel Read • Harlan Whittingham • Zhiming Xing • Zhuo Yang • Xuxiao Zhang
Find out more about the artists on instagram: @uolfineartma
Venue
School of Fine Art, History of Art and Cultural Studies
University Road
University of Leeds
LS2 9JT
Opening times
Thursday & Saturday: 12 to 5pm
Friday: 12 to 7pm
Access
• Entry into exhibition is free and does not require a ticket
• Our building has wheelchair access for wheelchair users, including an entrance ramp and a lift.
• We have gender-neutral and disabled toilets available.
Visitor information
To help minimise the spread of Covid-19 and to ensure that everyone can enjoy their visit safely, we are opening the Degree Show in line with government rules and regulations:
• You must not visit the exhibition if you are showing symptoms of Covid-19.
• All visitors must wear a mask or face covering for the duration of their visit.
• Social distancing will take place throughout the exhibition.
• There will be hand-sanitising stations available throughout the exhibition.
• There will be a Covid-19 NHS QR code visitors will need to scan before entering the exhibition.
• All of our invigilators will be wearing masks.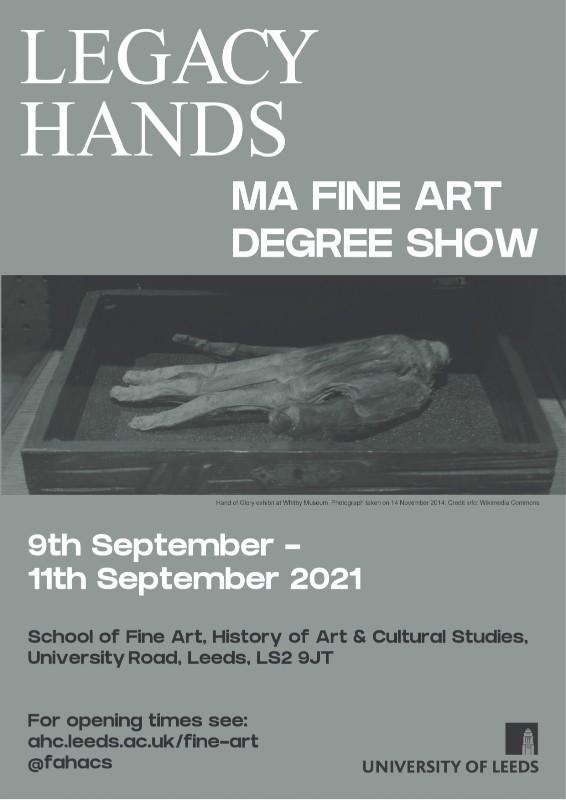 Image on poster shows Hand of Glory exhibit at Whitby Museum. Photograph taken on 14 November 2014. Source: Wikimedia Commons.
Feature image
Photo of the School of Fine Art, History of Art and Cultural Studies, University of Leeds