Folkstone Triennial 2021: The Plot — exhibition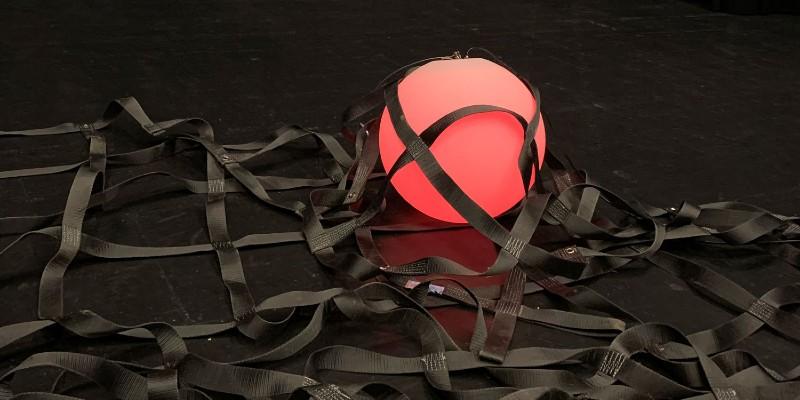 Date: Thursday 22 July 2021
Location: Off-campus
Interval: Every day
Until: Tuesday 2 November 2021
Cost: Free
The 5th edition of Creative Folkestone Triennial will present newly commissioned site-specific artworks by internationally acclaimed artists including Sam Belinfante's On the Circulation of the Blood.
Curated for the third time by Lewis Biggs, the 2021 Triennial (entitled The Plot) invites visitors to explore Folkestone, and to consider urban myths and their relation to verifiable realities.
The title of the exhibition suggests multiple meanings. Conceptually, a 'plot' can be a narrative or conspiracy; from a material point of view, it can also mean a plot of land, or to plot a course or graph – things that are mathematically verifiable.
Observing the gap between personally verified experience and what is otherwise told or narrated, the Triennial urges viewers to consider the voids left behind by 'fake news' and 'post-truths'.
About Sam Belinfante
Sam Belinfante is an artist and University Academic Fellow in Fine Art and Curatorial Practice at the University of Leeds.
Belinfante will create a mobile sculptural performance called after William Harvey's key work of 1648, On the Circulation of the Blood.
His artwork will move between several key sites around the urban landscape of Folkestone, animating the town for the duration of the exhibition. Performers will sing duets, whilst carrying netting from one place to another, referencing many of the unusual physical interconnections across the town.
Location
The visitor centre for Folkestone Triennial is located at:
Creative Folkestone Quarterhouse
Mill Bay
Folkestone
CT20 1BN
Open daily from 10am – 5pm. Head for the visitor centre for an exhibition guide, and to book tickets for talks, tours and events.
See the Folkstone Triennial website for more information about how to plan your visit.
Image
On the Circulation of the Blood, Sam Belinfante, 2021. Work in progress.