Buyers Remorse feat. Akeelah Bertram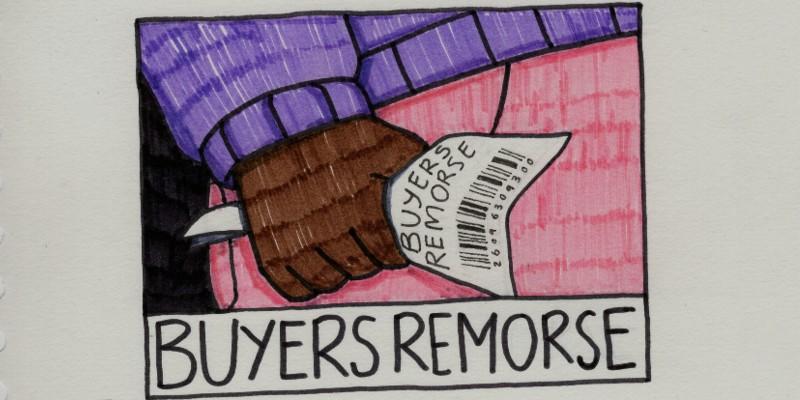 Date: Wednesday 19 May 2021, 17:00 – 19:00
Location: Off-campus
Cost: Free online event
Buyers Remorse is back, and really excited to welcome artist Akeelah Bertram to the speaker series.
We will be shifting our complaints lens (Sara Ahmed) to focus on expressions of decolonisation through art making.
Akeelah is a cross-disciplinary artist who uses digital art to explore complex cultural narratives, focusing on those cultures formed as a result of colonialism.
Akeelah is also currently the Gatenby Fellow in Contemporary Art at the University of Leeds.
Akeelah will present a selection of their artwork and then be in convo with Buyers Remorse's team Zipporah Blake-Gravesande and Carmen Okome - chatting out the potential of artistic practices to decolonise our relationships with locations and cultures particularly.
Booking information
This event will be hosted on Zoom.
Buyers' Remorse
Buyers Remorse is a project initiated by Zipporah Blake-Gravesande and Carmen Okome. It is formed in response to their own and others' experiences of structural racism whilst studying Fine Art and History of Art at the University of Leeds.
The project includes a number of different elements including an online complaints desk, artist spotlight and talks from invited artists, cultural workers and academics.
Find out more about Buyers' Remorse.
Image
Arthurs Burden by Zipporah Blake Gravesande 2020. Felt-tip drawing on A4 cartridge (12cm x 9cm).