Decolonizing the Mind: Decolonizing the University: Decolonizing Society — Some reflections on personal and pedagogical struggle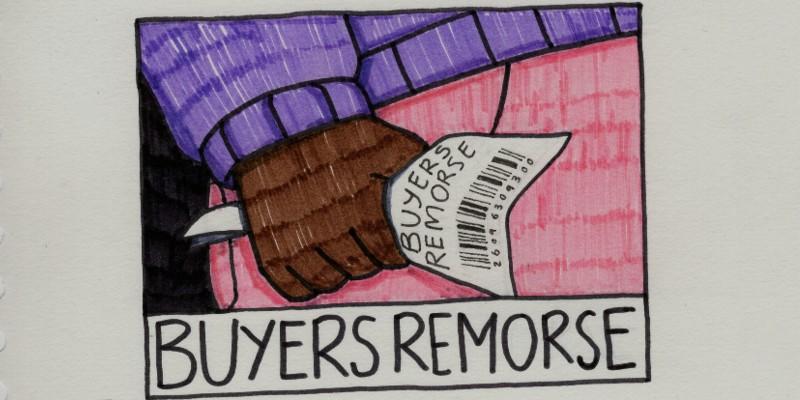 Date: Wednesday 14 April 2021, 17:00 – 19:00
Location: Off-campus
Cost: Free online event
The Buyers' Remorse team are very happy to welcome Griselda Pollock to the complaint collective (Sara Ahmed) for the second event in their public speaker series.
Griselda will be sharing experiences and struggles in decolonizing-feminist-queer-international-postcolonial practice in the University of Leeds over 43 years - alongside and in collaboration with a lineage of other activities organised by black and people of colour students' over that time. We will ask —what has changed over this time, why is this change so slow, and, more positively, what can be done.
Biography
Griselda Pollock is an art historian and cultural analyst, and Emeritus Professor in the School of Fine Art, History of Art and Cultural Studies at the Universty of Leeds.
She was awarded the Holberg Prize in 2020 for her 50 years of promoting feminist, postcolonial, queer and social histories of art, curation, cultural analysis and art making. She taught in the School of Fine Art History of Art and Cultural Studies from 1977 to 2021..
Booking information
This event will be hosted on Zoom.
Buyers' Remorse
Buyers Remorse is a project initiated by Zipporah Blake-Gravesande and Carmen Okome. It is formed in response to their own and others' experiences of structural racism whilst studying Fine Art and History of Art at the University of Leeds.
The project aims to work through direct community action, towards a less colonised Leeds experience. It includes a number of different elements including an online complaints desk, artist spotlight and talks from invited artists, cultural workers and academics.
Find out more about Buyers' Remorse.
Image
Arthurs Burden, Zipporah Blake Gravesande 2020 felt-tip on A4 cartridge (12cm x 9cm)