Visiting Artist's Talk — Mariana Castillo Deball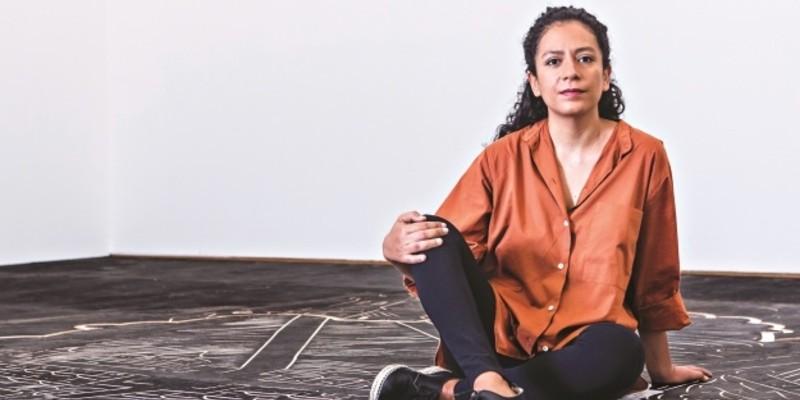 Date: Monday 22 March 2021, 14:00 – 15:30
Location: Off-campus
Cost: Free
For this week's Visiting Artist's Talk (VAT), we welcome Mariana Castillo Deball.
Mariana Castillo Deball lives between Berlin and Mexico City. Since 2015 has been a professor at the Academy of Fine Arts in Münster.
Her multidisciplinary practice incorporates sculpture, film, drawing, ceramics, printmaking, publishing and collaborating. In her installations and projects she uses theatrical methods to re-contextualise characters, objects, histories and ideas. Her editorial practice involves self-initiated publications and the ongoing journal, Ixiptla, which studies trajectories in art, archaeology and anthropology.
Recent solo exhibitions of her work have been staged at MGK Siegen (2021), Modern Art Oxford (2020), New Museum (New York, 2019) and Museo Amparo (Puebla, 2018). Major group exhibitions include Sharjah Biennial 13 (2017), 32nd Bienal de São Paulo (2016), AichiTriennale (2016), Liverpool Biennial (2016), 8th Berlin Biennale (2014) and Documenta 13 (Kassel, 2012).
The Visiting Artists' Talks (VAT) series for 2020/21 welcomes guests across two semesters to join us live via Teams every Monday afternoon during teaching weeks.
Each session brings an arts professional to talk with us (as a community) about what they do and why, and to chat with the student body honestly about their career journey and interests.
All of our talks are compulsory for our Fine Art students but open to anyone else who would like to join us.
Event link
The event will be hosted on Microsoft Teams via the link below.
Link to Mariana Castillo Deball's talk.
For further information about the VAT series, please email Nick Thurston.
Image
Mariana Castillo Deball photographed by David von Becker.