Virtual performances — Simmer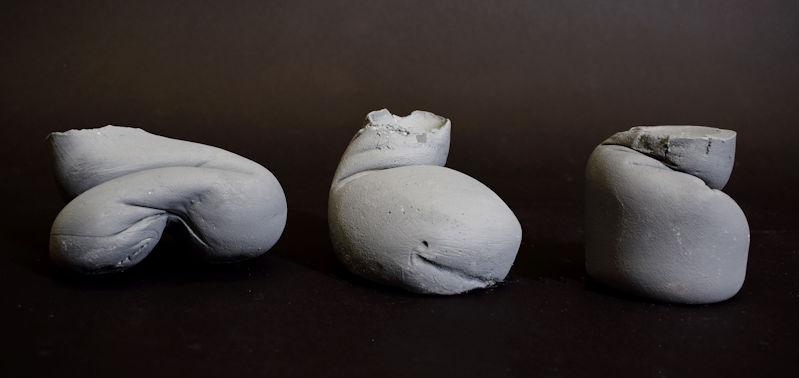 Date: Friday 12 June 2020
Location: Off-campus
Interval: Every day
Until: Monday 15 June 2020
Cost: Free
A series of performances, in conjunction with the BA Fine Art Digital Degree E-vent, Simmer.
This mix of live and prerecorded performances will be broadcast across two dates: Friday 12 and Monday 15 June.
Links to the performances can be accessed below.
Friday 12 June
12:00
Grace Benita: Object Assemblages Performed
Join Grace, live, to watch her performance Object Assemblages Performed. She will be assembling sculptures, showcasing the process of making which is fundamental to her current practice. Live virtual performance is a new form of exhibition which she has been exploring as a response to lockdown.
14:00
Poppy Jones-Little: What is a 'lump'?
With a focus upon 'lumps', Poppy hopes to draw your attention to words which might slip in without clear intention. She states "'Lump' reminds me just how crucial deep and active listening is – the importance of distinguishing something from nothing, of being hyperaware not only of sound or speech but the noise which surrounds it. I think it is essential to pick apart words or phrases that we use in passing, and consider what we are really paying reference to."
15:00
Dan Cole: Isolation, Fermentation, Presentation
Join Dan, live, to learn how to make a variety of fermented and preserved goods, including dill pickles, sauerkraut and tomato chutney.
Monday 15 June
12:00
Olivia Savage: Baking Pills
Baking Pills treads along the tightrope that lies between our conscious and subconscious, bringing awareness to the unaware and exploring the subconscious through conscious trickery.
12:30
Olivia Russell: Connection means-, But don't trust- , 2020
Audio-visual live-stream performance; running time 11:05
Includes audio excerpts: Alvin Lucier - I Am Sitting in a Room (1969)
This performance can be viewed on YouTube.
15:00
Sarah Larby: Sculpture Garden Tour
Join Sarah Larby in a tour of her working studio and exhibition space: the garden. Sarah will take you on a tour of her installed sculptural works, questioning what it means to exhibit outdoors. Tune in to Instagram live fo rthis virtual tour.
Links to the events
For more information about hosting platforms for each performance, see the Simmer website or follow the following Simmer Facebook events:
See here to access the BA Fine Art Digital Degree E-vent, running from 5 to 20 June 2020.
Image
Sculpture by Sarah Larby