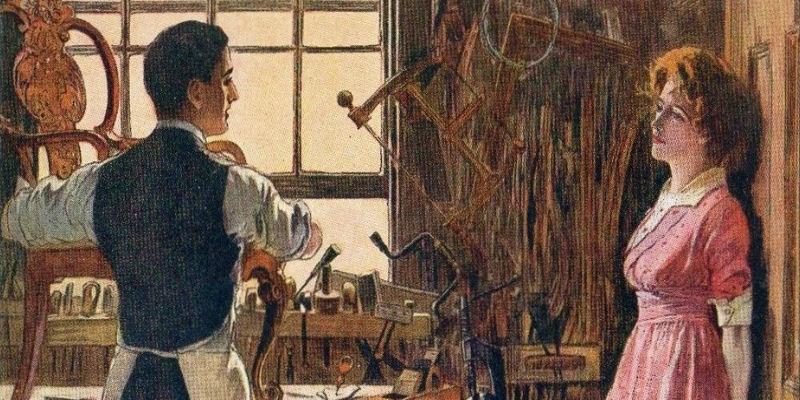 Date: Saturday 28 March 2020, 19:30 – 21:30
Location: Off-campus
Cost: £5 ticket includes wine reception from 18:30
Quinneys is a comedy-drama of love, money, social climbing and fakes and forgeries set in the world of antique dealing.
Written in 1914 by Horace Annesley Vachell (1861-1955) and based on the real-life antique dealer Thomas Rohan (1860-1940), the play tells the story of Joseph Quinney, a hard-nosed antique dealer, stubborn but endearing and keen to see his daughter marry well.
The play was hugely popular in its day and this performance will be the first in more than 50 years.
Directed by Dr George Rodosthenous (University of Leeds) with actors from the BA Theatre and Performance degree at Leeds, the performance will be hosted by The Witham, a community arts centre based at the heart of Barnard Castle in Teesdale.
This re-staging of Quinneys forms part of a series of events in connection with Year of the Dealer, a collaborative research project led by Dr Mark Westgarth in the School of Fine Art, History of Art and Cultural Studies. The project is funded by the Arts & Humanities Research Council (AHRC).
How to book
Tickets cost £5 and includes an invitation to a wine reception from 18.30. The play starts at 19:30 and will end by 21:30 at the latest.
Venue
The Witham
3 Horse Market
Barnard Castle
County Durham
DL12 8LY
See The Witham's website for full venue information.
Image
Detail from a poster for Birmingham Theatre performance of Quinneys, 1920. Courtesy of Antique Dealers Research Project, University of Leeds.