The Many Forms of English: 55 Years of Language Centre Teaching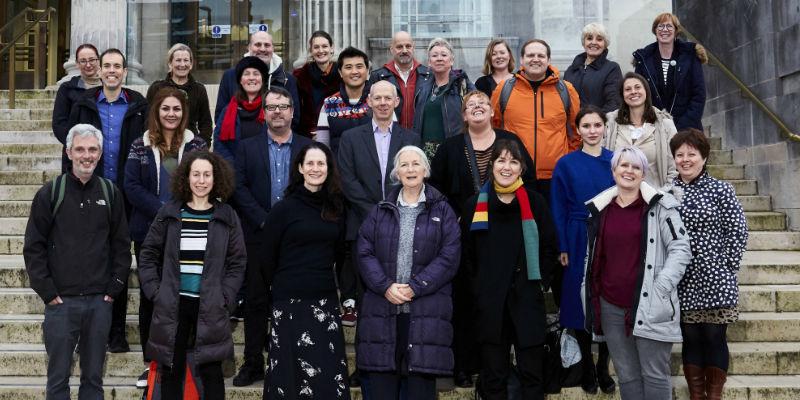 Date: Friday 13 December 2019
Location: Language Centre
Interval: Every day
Until: Saturday 21 December 2019
Cost: Free
A group of MA students from the School of Fine Art, History of Art and Cultural Studies invite you to an exhibition put on in partnership with the University of Leeds' Language Centre.
The exhibition's aim is to celebrate the 55 years the Language Centre has existed, and the variety of people who have benefitted from its teachings.
Although most people who pass through the university speak English, there are many different forms of the language, most of which cannot be learned in standard classes. From academic essays to military vocabulary to diplomatic discussions, many different applications of English exist, and the Language Centre has taught all of these throughout its fifty-year existence.
This exhibition makes great use of the Centre's archive to tell the story of the centre, demonstrating its growth in both size and teaching disciplines to highlight the essential work that continues today.
The Many Forms of English: 55 Years of Language Centre Teaching is part of a wider series of exhibitions and projects undertaken by MA students as part of an Interpretations course module. Join us at a celebration event at the School of Fine Art, History of Art and Cultural Studies on Thursday 12 December.
Image
Language Centre staff, November 2019. Photograph by Simon and Simon Photography.