Questions of Consent: Women's Health in Victorian Leeds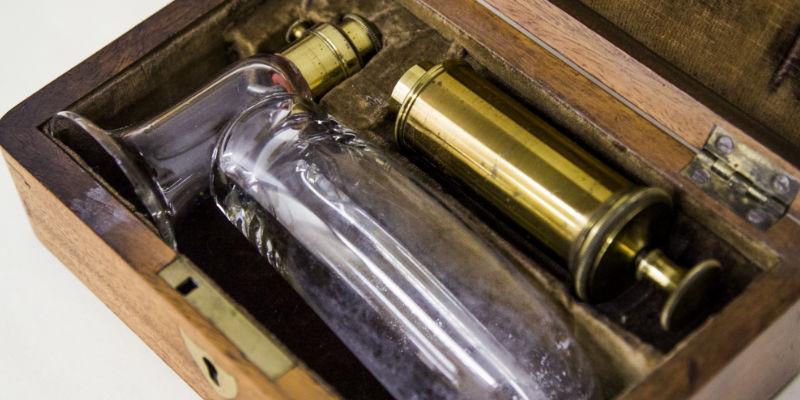 Date: Friday 18 December 2020, 14:00 – 18:00
Location: Philosophy, Religion and the History of Science
Cost: Free
MA Curating Science students from the School of Fine Art, History of Art and Cultural Studies invite you to join them for the opening of a new exhibition.
How was a woman with a tumour in her abdomen treated by male doctors?
Did a woman jailed on suspicion of infanticide have the right to refuse to be examined?
To mark 150 years since the opening of the Leeds General Infirmary on Great George Street, this exhibition will explore issues of consent surrounding women's health in Victorian Leeds.
Historic objects such as an anaesthetic kit, breast pumps, and vaginal speculums have been unearthed from the collection of the Museum of the History of Science, Technology and Medicine at the University of Leeds, to show the tools of an increasingly professionalized field.
Through this new display, this exhibition invites the viewer to reflect on women's healthcare through the case of Mrs Peterson and Mrs Smith.
What has improved over 150 years? What consent practices are still lacking? And how much say should women have over their own bodies?
Image
Breast Pump, 19th Century. Medicine and Health Collection, Museum of the History of Science, Technology and Medicine, University of Leeds. Photo by Yuzhu Xue