SOLD! The Great British Antiques Story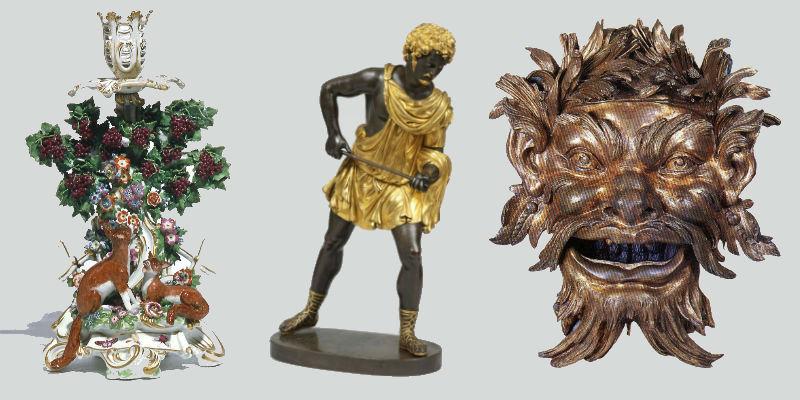 Date: Saturday 26 January 2019
Location: Off-campus
Interval: Every day
Until: Sunday 5 May 2019
Cost: See The Bowes Museum website for admission prices
This new exhibition at The Bowes Museum, curated by Dr Mark Westgarth, looks at the role of antiques dealers over the last 200 years.
Opening on 26 January, SOLD! is the first time the history of antique dealing has been the subject of an exhibition in a public museum, with an in-depth look at antique dealers, their taste and eye for objects, and their shops and practices.
Housed in the main exhibition space at The Bowes Museum, the display takes the visitor on a journey through 200 years of antique dealing through an innovative 'shopping for antiques' theme.
Working in partnership with dealers in Barnard Castle, The Bowes Museum will recreate an Old Curiosity Shop from the 1850s giving visitors a visual feast of the kind of objects that would have been on sale in the era of Dickens.
Guest curated by Dr Mark Westgarth of the University of Leeds, SOLD! tells the back story of 25 stunning internationally renowned objects loaned by major museums including the V&A, the British Museum, The Lady Lever Art Gallery, Temple Newsam, The Royal Collection, The Royal Armouries, The National Gallery and the Museum of London, as well as a number of regional museum collections. The exhibition is supplemented by loans from private collections never seen on display before.
Themes will include:
the history of the antique trade, looking at the roles and significance of prominent dealers;
the role of 'amateur dealers' and 'collector-dealers';
how dealers valued, catalogued and marketed their objects;
the mythologies surrounding the dealer, from Dickens to Lovejoy.
Items on show will include a 9cm high Fabergé miniature table on loan from the Royal Collection, a Ming bowl bought for just £55 in 1934 (now at the British Museum) and a gilded warrior currently on display at the V&A.
SOLD! The Great British Antiques Story is open daily, 10am to 5pm.
See The Bowes Museum website for full visitor information.
Image credits
Pair of Chelsea candlesticks - Stoner & Evans 1918. © The Bowes Museum.
Statuette Meleager Antico Mantua - H C Baxter 1960. © Victoria and Albert Museum, London.
Bronze Mask - David Tremayne 1966. © The Bowes Museum.