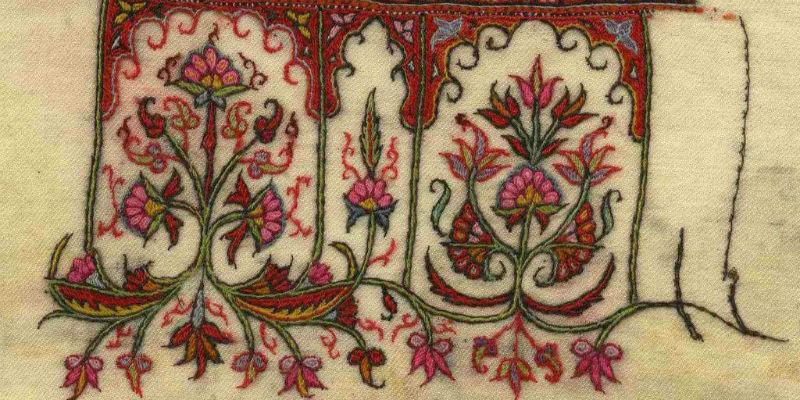 Date: Thursday 13 December 2018, 9:30 – 18:00
Location: ULITA: Archive of International Textiles
Cost: Free
This display is part of a wider celebration in 2018 of the 150th anniversary of Professor Aldred Barker, the third Head of the Department of Textile Industries at the University of Leeds.
Cashmere from Kashmir presents Barker's work from his visit to India in 1931. You are invited to come and appreciate a variety of objects ranging from contemporary textile material to exquisitely handcrafted India textiles. It is an opportunity to learn more about the rich history of textiles.
The display has been curated by students from the MA Arts Management and Heritage Studies and MA Art Gallery and Museum Studies courses at the University of Leeds.
Cashmere from Kashmir forms part of a series of exhibitions and projects undertaken by MA students as part of an Interpretations module. Join us at the launch event for all 10 projects on Thursday 13 December: see here for full details.
Image: Kashmiri shawl pattern sample, ULITA2009.119.14. Courtesy of ULITA — an Archive of International Textiles.