Events
Artist Jo McGonigal is exhibiting her work in Edinburgh this summer, alongside MA Fine Art student Lucy Crouch and her former fine art lecturer Catherine Ferguson.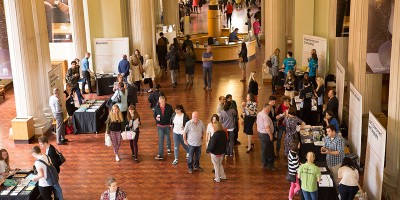 Explore our campus, talk to staff and students and find out about your subject at our open day. Join us for the day and find out what it means to be Leeds.
The School of English hosts its first conference on post-antiquity uses and adaptations of the georgic mode.
The Leeds Library will host readings with Simon Armitage, Helen Jukes and Jack Thacker in response to 'the modern georgic'.
A Research seminar of the Centre for Religion and Public Life with Dr Emily Colgan.
A talk about why Cecil Roth collected things that few others were interested in.
One day event
Reoccuring events