Ecologies and Economies of the Artist-led: Space, Place, Futures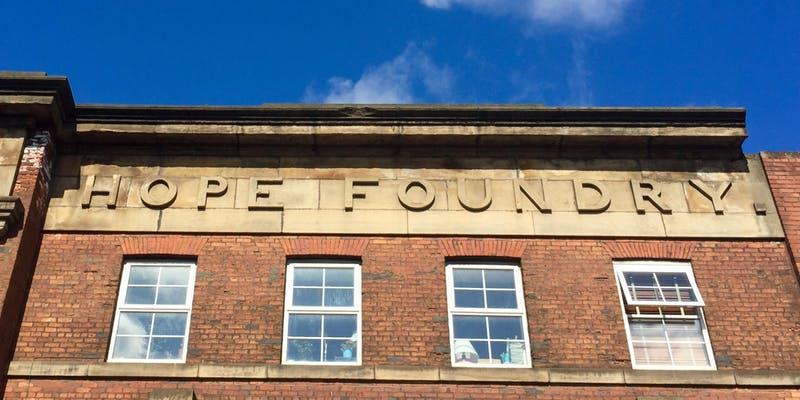 Date: Friday 26 October 2018
Location: Off-campus
Cost: Free
A symposium convened by the Artist-led Research Group (Leeds) in partnership with Yorkshire and Humberside Visual Arts Network [YVAN], University of Leeds, and Music and Arts Production [MAP Charity].
The challenges for artist-led activity in urban centres, in the current climate of increasing privatisation, a market driven art world and corporate real-estate speculation, cannot be ignored. This perfect storm is arguably eroding traditional models, leading to increasing scarcity of space in which artist-led organisations, collectives and projects can develop ― beyond the current wave of 'pop-up' temporary opportunities.
The Mabgate area of Leeds is historically rich in alternative and self-organised spaces and venues but under immediate threat from the rapid encroachment of new residential buildings encouraged by the recent arrival of the nearby 'Victoria' retail and leisure development.
This is not a theoretical situation. It is a reality that is radically impacting on an area which has historically been home to many arts organisations fundamental to culture in the city including MAP, East Street Arts, Lady Beck Studios, Studio 24, Koby Dance studios and Live Art Bistro.
But now the city centre is expanding, and the pace and scale of development is accelerating rapidly. Lady Beck Studios has closed, Studio 24 and Koby Dance studios are losing their space imminently and other organisations are being priced out by developers with offices registered in Mayfair. So what can we do? How can we fight? And what is our responsibility as artists to do so?
The displacement of Mabgate's creative community, and immediate threat to MAP's continuing tenure in its home of ten years there, forms a specific context and backdrop for the questions that the symposium seeks to frame.
What next then for artist-led urban futures? Are new structures and partnerships (with commercial developers, HE institutions and others) possible and desirable, or will artist-led practice continue to be either pushed to the margins, or needing to surrender to the requirements of increasingly centralised and progressively competitive arts funding mechanisms?
This event has been generated through the convening of the contributor-led Artist-led Research Group [ARG] which has been meeting in Leeds as a reading group since September 2017. The group comprises researchers, artists and arts professionals and operates on an entirely voluntary basis.
The symposium takes place across two venues:
Friday 26 October, 12:30 – 17:30
MAP, Hope House, 65 Mabgate, Leeds, LS9 7DR
Saturday 27 October, 10:30 – 16:00
School of Fine Art, History of Art and Cultural Studies, University Road, University of Leeds, LS2 9JT
This event is free to attend but booking is essential. Please book your place here via Eventbrite.
The Artist-led Research Group is convened by Kerry Harker and John Wright, PhD candidates at the University of Leeds, active as artist/curators within the artist-led sector.
Image: Hope Foundry, Leeds. Courtesy of MAP Charity.