A Hebrew Bible and the Bestiary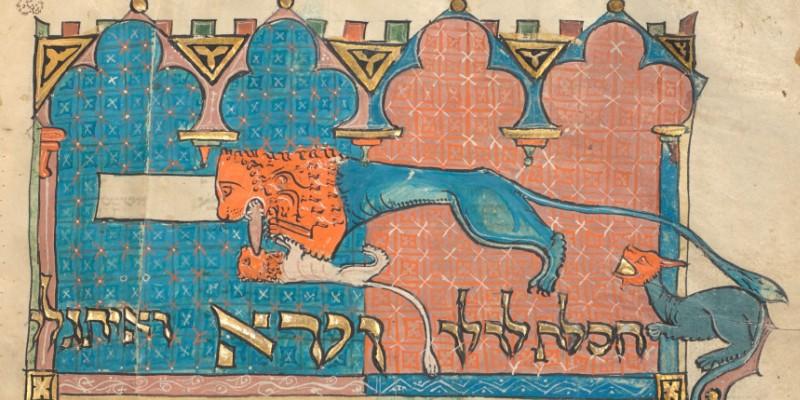 Date: Wednesday 25 October 2023, 13:00 –
Location: Fine Art Building SR (1.10)
Cost: Free
For this research seminar organised by the Institute for Medieval Studies and the Centre for Jewish Studies, we welcome Dr Adam Cohen, Associate Professor of Art History at the University of Toronto.
The Rothschild Pentateuch (Los Angeles, Getty Museum MS 116) is a richly illustrated Hebrew bible, completed in 1296 for a patron named Joseph ben Joseph Martel, perhaps in NE France.
In this talk, Dr Adam Cohen will investigate those images that relate specifically to the medieval bestiary tradition. Adam will explore what these reveal not only about how Martel would have used his bible but also about Jewish-Christian intellectual and social interactions at the end of the thirteenth century.
More information
If you wish to attend in person, there is no need to book (please just turn up).
Should you wish to attend via Zoom, please see the Institute for Medieval Studies website to find out how to book your place.
For more details, please email Eva Frojmovic at E.Frojmovic@leeds.ac.uk.
Image
Decorated text page, 1296, part of the Rothschild Pentateuch, J Paul Getty Museum Collection. Acquired with the generous support of Jo Carole and Ronald S. Lauder. Printed with permission from The J Paul Getty Museum.