Cyclical Occurrences — exhibition
Date: Thursday 23 March 2023, 19:00 – 21:00
Location: Off-campus
Cost: Free
Cyclical Occurrences is a collective exhibition exploring the ways in which humanity can re-situate themselves in the current environment that we live in.
Inspired by the climate crisis, each artist uses different approaches to discover how we can exist in a changing environment through our own sensory experience.
The exhibition showcases work by five BA Fine Art students from the University of Leeds, and is part of a wider progamme of exhibitions taking place across Leeds in March for the Fine Art Level 2 Festival of Art.
All welcome!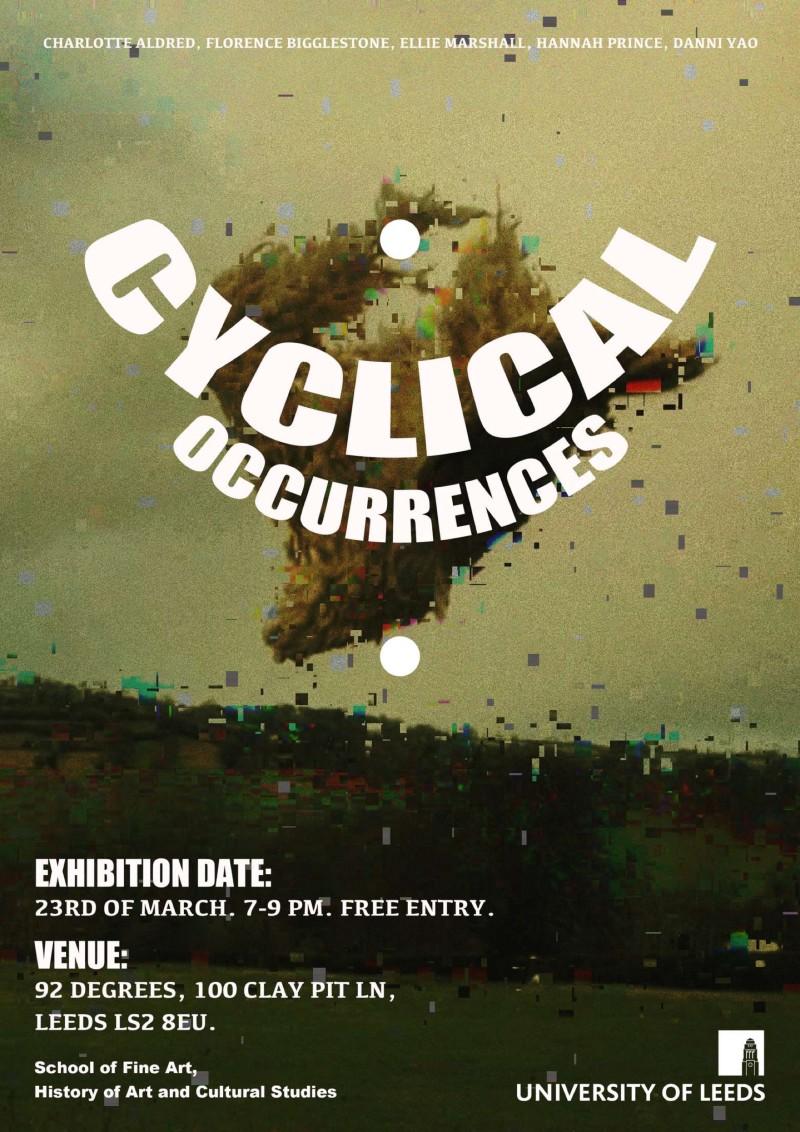 Artists
Charlotte Aldred
Florence Bigglestone
Ellie Marshall
Hannah Prince
Danni Yao
Venue
92 Degrees
100 Clay Pit Lane
Leeds
LS2 8EU
Images
Photograph by Ellie Marshall. Poster design by Danni Yao.