The Jewish Bible: Toward a Visual History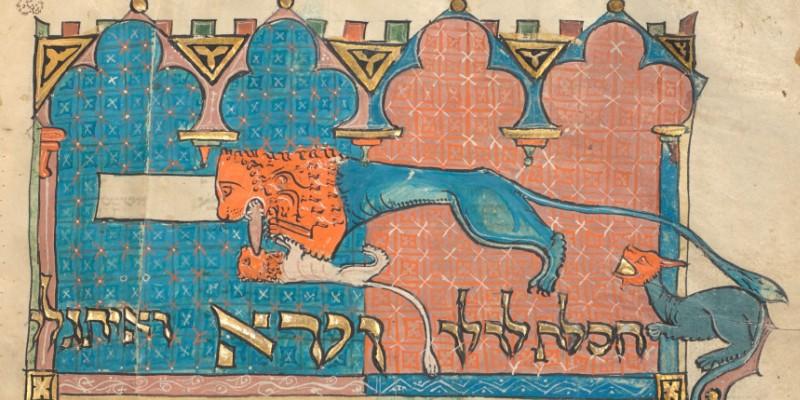 Date: Tuesday 14 February 2023, 17:30 –
Location: Parkinson SR (B.09)
Cost: Free
For this research seminar, we welcome Dr Adam Cohen, Associate Professor of art history at the University of Toronto.
Please note: this event has been postponed and the rescheduled date will be announced shortly.
Organised by the Institute for Medieval Studies and the Centre for Jewish Studies, this event is free and all are welcome.
About the talk
In 2017, David Stern published an admirable book, The Jewish Bible: a Material History. Although he treated some decorative features of medieval bibles, recent work by art historians continues to deepen our understanding of the subject.
In this lecture, Dr Adam Cohen offers a preliminary art-historical synthesis that explores the decorated Hebrew bible from the perspectives of production, function, and iconography, together with a consideration of the relationship of these bibles to contemporaneous Christian and Islamic works.
Attend the event
This is a hybrid event. If you wish to attend in person, there is no need to book (please just turn up).
Should you wish to attend via Zoom, please book your place via Eventbrite.
Image
Detail from Decorated text page, 1296, part of the Rothschild Pentateuch, J Paul Getty Museum Collection. Acquired with the generous support of Jo Carole and Ronald S. Lauder. Image reproduced with permission from The J Paul Getty Museum.