Visiting Artist's Talk – Lucia Pizzani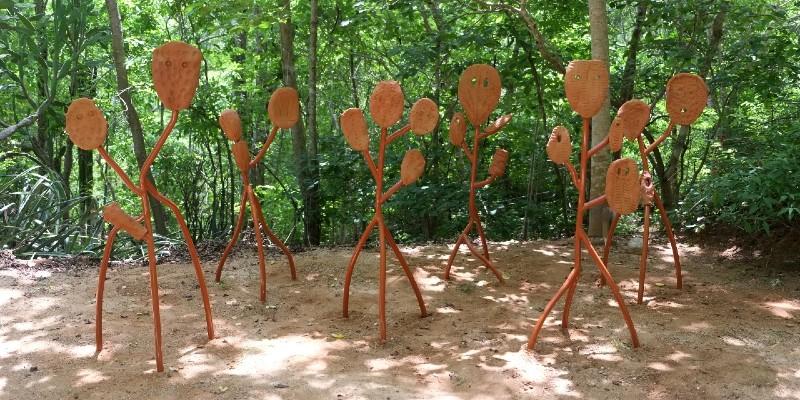 Date: Monday 27 March 2023, 14:00 – 16:00
Location: Online
Cost: Free
For this week's Visiting Artist's Talk we welcome Lucia Pizzani.
Lucia Pizzani (Caracas, 1975) holds a BA in Communications Studies, (Universidad Católica Andres Bello, Caracas), Certificate in Conservation Biology from CERC at Columbia University (New York) and Master in Fine Arts from the Chelsea College of Art and Design (London).
Recent collaborations and commissions include: Planet B Climate Change and the new sublime, curated by Nicolas Bourriaud where she was commissioned with new works for both Chapter 1 and Chapter 3 of this exhibition at Palazzo Bolanni in Venice; a new mural work invited by Sol Calero to exhibit in Cabilla a project at the TEA Museum in Tenerife; Casa Wabi and the Puerto Escondido Botanical Garden (Oaxaca, Mexico); LaunchPad Lab (Charente, France); and The Photographers Gallery (London).
Her work has recently been incorporated in the TATE Collection and is also part of the Essex Collection for Art from Latin America ESCALA, Colección Patricia Phelps de Cisneros (CPPC), Catherine Petitgas Collection, Archivo Fotografía Urbana, Fundación Eugenio Mendoza, Colección Juan Yarur and Museum Of Latin American Art (MOLAA) among other private and public collections.
Recent awards and bursaries include: Arts Council England Grants for the Arts (2017) for "Broader Implications" at Photofusion, Photofusion Hotshoe Award 14, (London, 2014) the Emerging Artist Award by the AICA, International Art Critics Association -Venezuelan chapter-, (Caracas, 2013), and the XII Premio Eugenio Mendoza (Caracas, 2013) with a following Residency at Hangar (Barcelona).
She has exhibited internationally in museum and spaces such as: MOCO Hotel des Collections (Montpellier), Jardín Botánico Puerto Escondido (Oaxaca, TEA Centro de las Artes (Tenerife) and Peckham24 Photography Festival in London among others.
About the Visiting Artists' Talks series
The Visiting Artist's Talk (VAT) series hosts talks by an exciting range of arts practitioners from around the world every Monday afternoon 2–4pm during teaching weeks.
All of our talks are compulsory for our Fine Art students but are also open to anyone else who would like to join us.
For more information, please email Cesar Cornejo.
Attend the talk
This talk will take place on Zoom.
Image
Lucia Pizzani, Seres Vegetales, Botanical Garden of Puerto Escondido (Oaxaca, Casa Wabi residency). Courtesy of the artist.