Research Seminar: Micropolarization: The Affective and Interpersonal Experience of Political Antagonism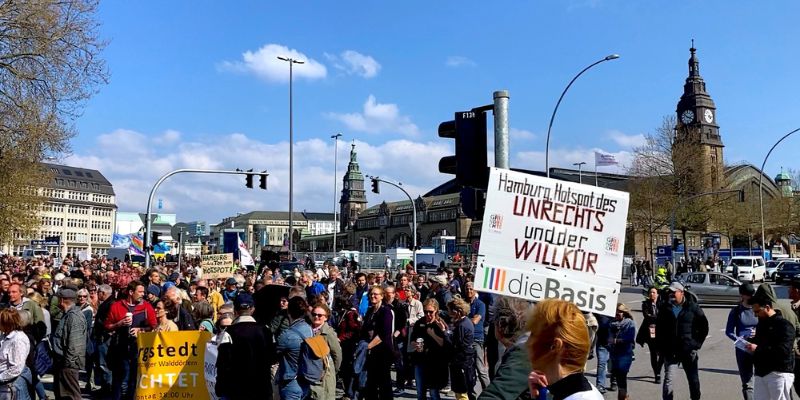 Date: Wednesday 14 December 2022, 15:45 – 17:00
Location: Clothworkers North Building LT (G.12)
Cost: Free
Micropolarization research investigates how the political becomes personal, how divisions articulate themselves in interpersonal relations and how to manage these experiences in social interaction.
This talk will, firstly, formulate a theoretical critique of polarization research in political science, sociology and communication, which largely ignores the processes through which political divisions manifest, evolve and intensify in lived experience.
The entry point to these processes is political conflict which citizens engage in, witness or are aware of, through mediated and direct communication, online and offline. This includes 1) public disputes, whose subjects, forms of presentation and affectivity provide cues and carry over into 2) interpersonal disputes, which people cannot help but confront, manage to avoid or circumvent and compartmentalise (e.g. offline/online).
The performativity of public disputes will be conceived as performative polarization (Revers, 2022) and its interpersonal effects empirically examined in terms of micropolarization. The second part of the talk will report findings from a pilot study (together with Prof. Stephen Coleman) on family conflict about COVID-19 measures, based on qualitative interviews with sympathisers and members of anti-vaccination movements in the UK and Germany (Querdenker) and family members of such individuals. The third and final part will sketch a larger project on micropolarization, which builds on this work.
Dr. Matthias Revers joined the University of Leeds in January 2018 as Lecturer in Media and Communication. Before that he was a postdoctoral researcher at the Institute of Sociology at the University of Frankfurt and University of Graz. He obtained his PhD in Sociology from the State University of New York in Albany where he focused on a cross-nationally comparative ethnography of political reporters in Germany and the USA, subsequently published as Contemporary Journalism in the US and Germany (with Palgrave USA).
Revers is a Faculty Fellow at the Center for Cultural Sociology at Yale University, a former Fulbright scholar and published in leading journals in communication and media studies, including Journal of Communication, Information, Culture & Society and Journalism.
His current research deals with political polarisation, including the boundaries between permissible and impermissible speech, the power of divisive public performances and the microsociology of how politics disrupts and strains familial relations as well as the conditions for avoiding or resolving such rupture.