Parkes Institute Research Seminar: Why Do Jewish Libraries Exist?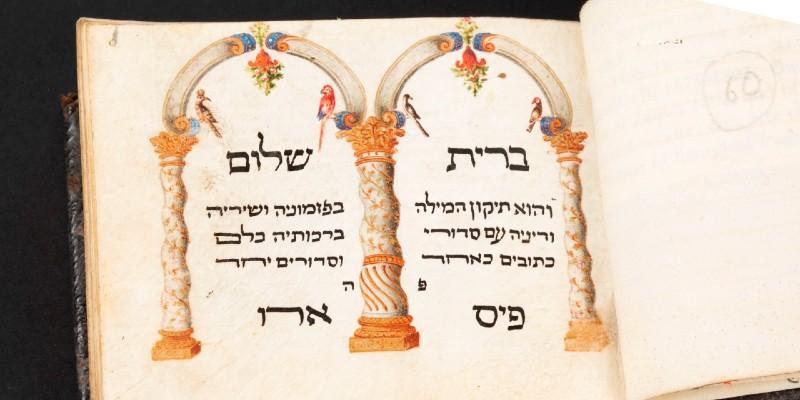 Date: Tuesday 29 November 2022, 18:00 –
Location: Online
Cost: Free
Dr Eva Frojmovic is one of three speakers taking part in this Parkes Institute Research Seminar organised by the University of Southampton.
Why do Jewish libraries exist? The answer may seem obvious, but in fact there are a large number of reasons why Jewish library and archival collections could be brought into being. This seminar will examine the long and short histories of such libraries, ranging over the past three hundred years and involving both circumstances of chance as well as deliberate purpose.
Three case studies will be discussed. First, the remarkable library of David Oppenheim (1664-1736) chief rabbi of Prague, who built up an unparalleled collection of Jewish books and manuscripts – which have survived in the Bodleian Library in Oxford.
Second, there is the library and archive at the University of Southampton of James Parkes (1896-1981), whose collection was the result of his tireless campaigning on behalf of Jewish identity and religious tolerance.
Third, there are the rich papers of Cecil Roth (1899-1970), a British Jewish historian who was an enthusiastic collector of Judaism-related manuscripts and artefacts; they are housed partly in the Special Collections at the University of Leeds.
The seminar will consider the key priorities and motivations of these three collectors (Oppenheim, Parkes, Roth), how and why their collections have been preserved, and the issue of their mobility, special character, and transnational appeal. Why did these libraries reach their present location, and what can that tell us about the complex nature of modern Jewish history?
Chaired by Mark Cornwall, the seminar will involve three speakers:
Joshua Teplitsky (University of Pennsylvania), author of an award-winning book about the Oppenheim collection: Prince of the Press: How One Collector Built History's Most Enduring and Remarkable Jewish Library (2019).
Karen Robson, Head of the Parkes Archive and Special Collections, University of Southampton; Jenny Ruthven, Special Collections Librarian.
Eva Frojmovic, Director of the Centre for Jewish Studies, University of Leeds
More information about the speakers can be found here.
How to book
This seminar will take place on Zoom. Book your place.
Image
MS Roth/60. Title page of ברית שלום: Poems and hymns recited on the occasion of a circumcision. Image credit Leeds University Library.