George Storm Fletcher – Work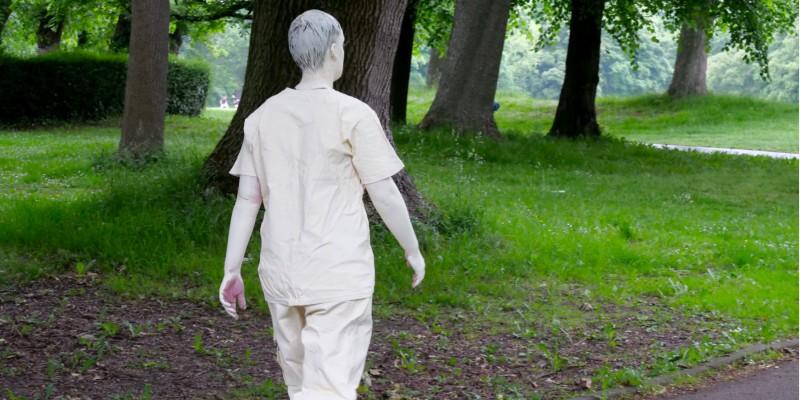 Date: Wednesday 21 September 2022
Location: Off-campus
Interval: Every day
Until: Monday 3 October 2022
Cost: Free
Work is a new solo exhibition from recent BA Fine Art graduate George Storm Fletcher.
The exhibition will showcase a new brand new site-specific installation, and George will also be selling a limited edition hand cut print.
Work launches at an opening night event on Wednesday 21 September from 7 to 10pm. All welcome.
The show is then open daily until 3 October.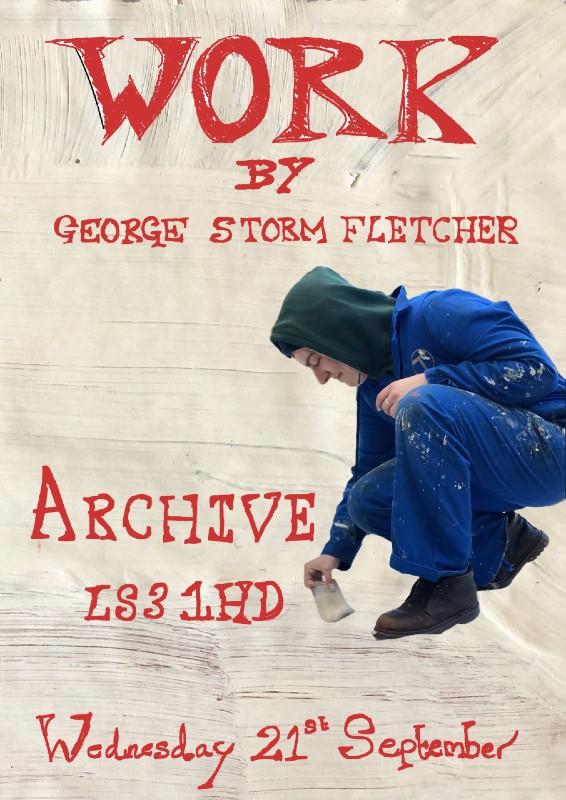 About George Storm Fletcher
George Storm Fletcher is a printmaker, performance artist, and menace. They originally hail from Ely, in the Fens of South-East England, but are now based in Leeds.
Fletcher is at their best when being outrageously queer, playful, and heartfelt. In recent years this has cumulated into a series of text-based public interventions, with their trademark, immediate, DIY aesthetic.
In our society, speaking out and using your agency can ostracise you. It is exactly their refusal to be passive that leads Fletcher to reclaim, and lean into, their nickname of being a 'menace'.
Expect paint, print and performance as Fletcher responds to the current working environment of Britain 2022.
Venue
Archive
94 Kirkstall Road
Leeds LS3 1HD
Image
George Storm Fletcher, Magnolia, Performance Test, Leeds, May 2022. Magnolia vinyl matt emulsion on the artist.