Sitting With It — BA Fine Art Degree Show 2022
Date: Friday 10 June 2022, 10:00 – 17:00
Location: Fine Art, History of Art and Cultural Studies
Interval: Every day
Until: Saturday 25 June 2022
Cost: Free
Independently created by final year BA Fine Art students from the University of Leeds, Sitting With It celebrates the work of 62 graduating artists through a range of contemporary art practices.
Sitting With It encapsulates not only the physical parameters of sitting, resting, looking, but also questions of the gaze, perspective, authorship and power.
What are the implications of posing, depiction and framing? Who is depicting the sitter, and is the sitter an active participant?
The past few years have asked us to take stock of our life decisions, to 'own' where we are, and consider our working and domestic environments. The interiors of contemporary life are a lot more loaded than they were before.
In a time of flux, we ask you to sit with uncertain concepts; and question the ethical implications of making art in the UK.

Sitting With It prioritises rest over rapidity. We acknowledge the privileges and politics of taking time out from work and side hustles; to be still, read, and absorb art and ideas.
Grayson Perry reminds us that 'we go to art galleries on our days off.' This is at the heart of our curation.

We do not all have the same 24 hours in a day, but we invite you to spend a portion of your free time Sitting With It.

With this act of faith, we promise to engage with our audience – in discussions of approachability and clarity – as much as you are with us.
Artists
Grace Agar • Beatrice Allen • Rebecca Allsopp • Ella Astill • Florence Austin • Amy Beaumont • Wilhelmina Bedford • Niamh Bell • Lily Bogdanyi-Miller • Laura Bull • Eve Bullard • Astrid Butt • Jessica Carter • Alice Casnello • Melody (Hao-Chen) Chang • Chase Cifelli • Aasif Davidson • Rebekah Day • Monã de Luccas • Ruby Dice • Aleksandra Dobrowlska • Max Eddleston • George Storm Fletcher • Francesca Fryer • Abigail Gainher • Emma Haslam • Rose Henry de Villeneuve • Georgina Hesler • Emily Hodgkins • Lorraine (Lan) Huang • Suilven Hunter • Breony Hussey • Mesita Jee • Aaron Jolley • Ruby Judge • Harpriya Kaur • Florence Kitching • Imogen Knight • Éabha Lambe • Zoe Ley • Erin Limmer • Charlotte Long • Lottie MacAskill • Eve Macdonald • KayD McAdam Freud • Sarah Mitchell • Isabelle Morse • Madeline Muir • Aksha Mustafa • Emily Oades • Samantha Sewell • Suman Shams • Lily Smith • Delilah Sykes • Eliza Turner • Victoria Vilagines • Amber Williams • Rosaleen Williams • Hannah Wilson • Holly Windebank • Demi (Xi) Xiong • April (Ting-Yu) Yang
Find out more about the artists.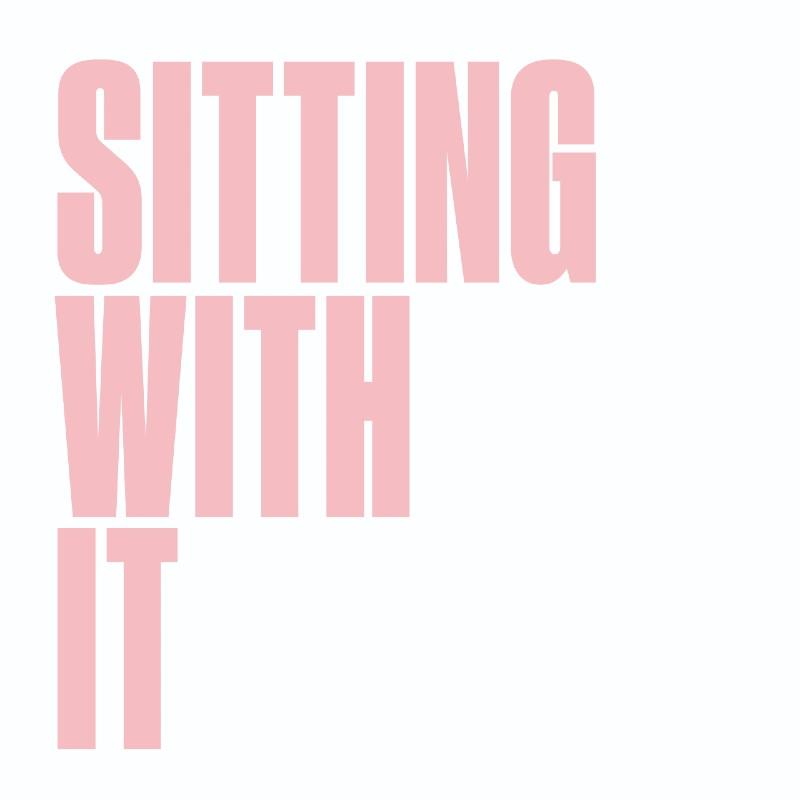 Opening times
Open daily, from 10am to 5pm.
Private View: Thursday 9 June, 6 to 9pm. If you would like to attend, please RSVP to fincomms@leeds.ac.uk
Venue
School of Fine Art, History of Art and Cultural Studies
University of Leeds
University Road
Leeds LS2 9JT
More information
See the Sitting With It website for further details about the Degree Show, the programme of performances and the artists taking part: sittingwithit.leeds.ac.uk
Follow Sitting With It on Instagram: @sittingwithit2022
Image
Courtesy of Astrid Butt and Ella Astill.