Define Feminine — exhibition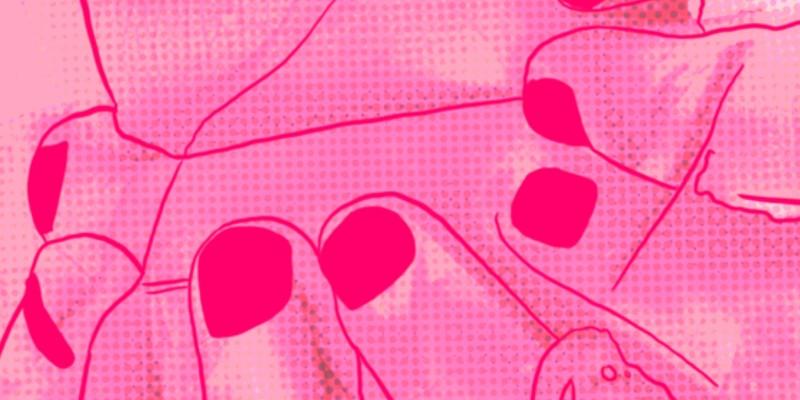 Date: Tuesday 3 May 2022
Location: Fine Art, History of Art and Cultural Studies
Interval: Every day
Until: Wednesday 4 May 2022
Cost: Free
Define Feminine is an exhibition of work by a group of our Level 1 undergraduate Fine Art students.
'Femininity' - the qualities and attributes regarded as characteristic of women. But who defines what is characteristic of a woman, what makes a woman?
Define Feminine explores seven female artists' interpretation of what femininity means to them, whether through forms of a personal exploration or a subversive middle finger to the stereotypes and societal issues surrounding the constructed idea of 'femininity'.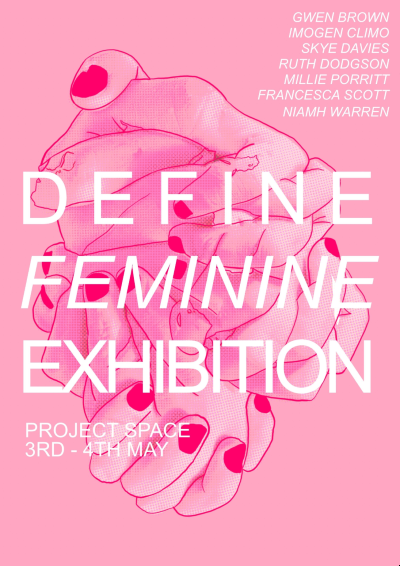 Artists
Gwen Brown
Imogen Climo
Skye Davies
Ruth Dodgson
Millie Porritt
Francesca Scott
Niamh Warren
Venue
Project Space
School of Fine Art, History of Art and Cultural Studies
University Road
University of Leeds
Leeds LS2 9JT
Image
Imogen Climo, Define Feminine (2022).