In Conversation — In a New Light: Histories of Women and Energy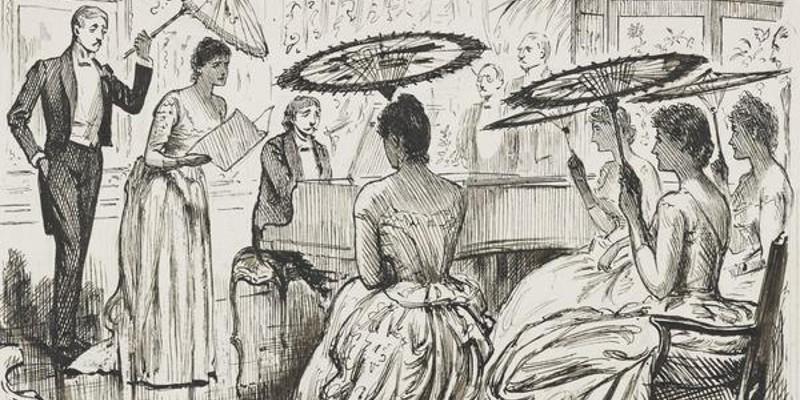 Date: Thursday 10 March 2022, 16:00 –
Location: Online
Cost: Free
Join us for this 'in conversation' event with the editors of a new book that shines a light on women's work to power the home in a way rarely seen in histories of energy.
Postgraduate Researcher Louise Marchal will be in dialogue with Professor Abigail Harrison Moore (with Ruth W Sandwell in attendance) about their recently published book In a New Light: Histories of Women and Energy (McGill-Queen's University Press, 2021).
This event is free and open to all.
How to join the talk
The talk will be hosted on Zoom.
Meeting ID: 863 4088 2314
Passcode: J9fH+0
About the speakers
Abigail Harrison Moore is a Professor in Art History and Museum Studies in the School of Fine Art, History of Art and Cultural Studies (University of Leeds). She brings the histories of art and design to the study of energy transitions to explore the way women decorators and authors enabled the adoption of electricity and gas in the late nineteenth century middle-class home.
Professor Ruth W. Sandwell is a historian and history educator at the University of Toronto. She is the author of a number of articles exploring the history of energy and everyday life in Canada in the nineteenth and twentieth centuries.
About the book
In the early 1970s, a German study estimated that women expended as many calories cleaning their coal-mining husbands' work clothes as their husbands did working below ground, arguably making the home as much a site of industrialized work as factories and mines. But while energy studies are beginning to acknowledge the importance of social and historical contexts and to produce more inclusive histories of the unprecedented energy transitions that powered industrialization, women have remained notably absent from these accounts.
In a New Light explores the vital place of women in the shift to fossil fuels that spurred the Industrial Revolution, illuminating the variety of ways in which gender and energy intersected in women's lives in nineteenth- and twentieth-century Europe and North America. From their labour in the home, where they managed the adoption of new energy sources, to their work as educators in electrical housecraft and their protests against the effects of industrialization, women took on active roles to influence energy decisions.
In a New Light aims to deepen our understanding of the significance of gender in the history of energy and of energy transitions in the history of women and gender. The book developed from a workshop, generously supported by the Rachel Carson Center for Environmental Humanities in 2019. It has paved the way for a number of activities that will look to continue to foreground the role of women in the histories of energy.
In a New Light: Histories of Women and Energy, edited by Abigail Harrison Moore and R.W. Sandwell, is published by McGill-Queen's University Press, 2021.
Image
Happy Thought (Electric Light), George du Maurier (1834–1896). Scottish National Gallery Of Modern Art (Modern Two)(Print Room). Presented by the trustees of George du Maurier 1934. Creative Commons CC by NC.