Small Objects Big Protest: Everyday Objects Infused with Messages of Protest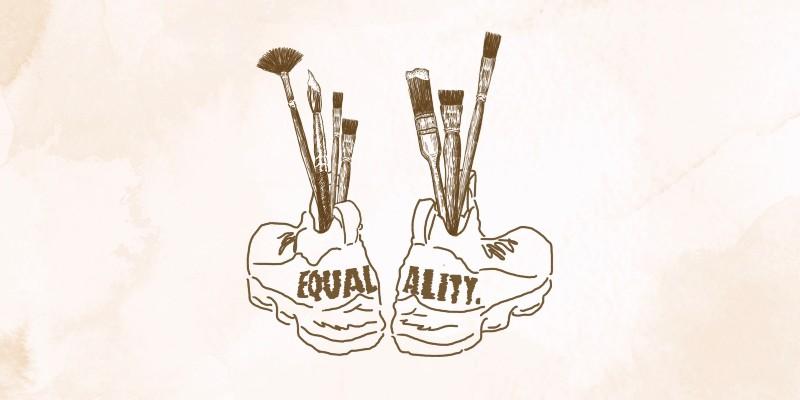 Date: Monday 6 December 2021
Location: Online
Interval: Every day
Until: Sunday 6 March 2022
Cost: Free
How has creativity changed the way protest is manifested?
Beyond the songs and slogans, everyday objects infused with messages of protest march with the people in every protest, voicing the people in a way different from words, for change, and for a better world.
Small Objects Big Protest presents protests through the lens of a collection of everyday objects from the Smithsonian Institution and the Victoria and Albert Museum.
It shows objects of protests, from 1770 to the present, exploring the stories and controversies behind each everyday object. Beginning with the teapot with the inscription of "No Stamp Act", developing through objects related to a series of social movements including the Civil Rights Movement, AIDS awareness, disability rights, the Women's March in Washington and finishing with the Black Lives Matter movement.
Curated by MA students from the University of Leeds, the exhibition offers an insight into opinions voiced, spread, presented, and preserved in a non-verbal way.
What is the power contained in the essence of silence? What do everyday objects with protest messages tell us about protests?
We invite you to visit our exhibition, taking a glimpse into creativity that emerges in protest and protest regenerating itself in creativity.
Visit the online exhibition
Small Objects Big Protest: Everyday Objects Infused with Messages of Protest is part of a wider series of exhibitions and projects undertaken by MA students from the School of Fine Art, History of Art and Cultural Studies as part of an Interpretations course module.
Image
Illustration by MA student Weng Kei Ip. Based on Equality basketball shoes worn by Lebron James for the Cleveland Cavaliers' game against the Washington Wizards on December 18, 2017, Collection of the Smithsonian National Museum of African American History and Culture, Gift of LeBron James 2017.