Visiting Artist's Talk — Alejandro Jaime Carbonel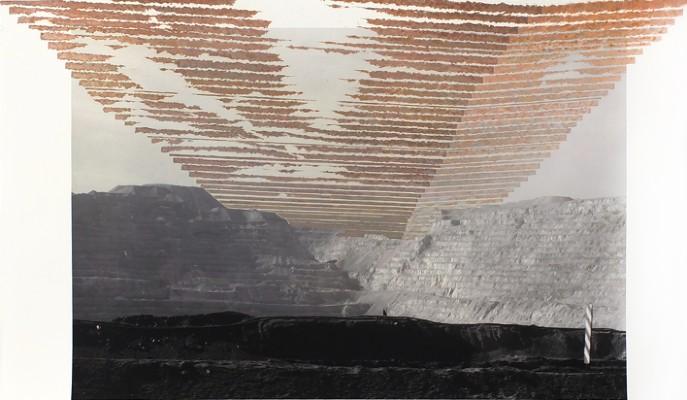 Date: Monday 11 October 2021, 14:00 – 16:00
Location: Off-campus
Type: Seminars and lectures
Cost: Free online event
For this week's Visiting Artist's Talk (VAT), we welcome artist Alejandro Jaime Carbonel.
Alejandro Jaime Carbonel Graduated in Visual Arts from PUCP (Lima - Peru), with studies on landscape, public space and ephemeral architecture and a Master's degree in Art History and Curatorship from PUCP. He has developed an interdisciplinary art practice that investigates traces of human intervention in the territory; different forms of landscape as representation; and the various ways of perceiving what we understand by nature.
Jaime Carbonel has been awarded scholarships to undertake artist residencies in Argentina (URRA), Mexico (FONCA), Spain (Botín Foundation) and England (University of Essex) and has exhibited his works in Guatemala, Colombia, Chile, Germany and Korea, among others. Alongside his artistic work he teaches at the Faculty of Art and Design FAD of the PUCP.
The Visiting Artists' Talks (VAT) series for 2021/22 takes place live via Zoom every Monday afternoon during teaching weeks.
Each session brings an arts professional to talk with us about what they do and why, and to chat with the student body honestly about their career journey and interests.
All of our talks are compulsory for our Fine Art students but open to anyone else who would like to join us.
Event link
The event will be hosted on Zoom via the link below.

Link to Alejandro Jaime Carbonel's talk
For further information about the VAT series, please email Gill Park.
Image
Paisaje Expandido /Paisaje Contenido (Expanded landscape / Contained landscape), Chuquicamata mine photography and mix media, 2017 © Alejandro Jaime Carbonel