Research Seminar: All the News That's Fit to Click: How Metrics Are Transforming the Work of Journalists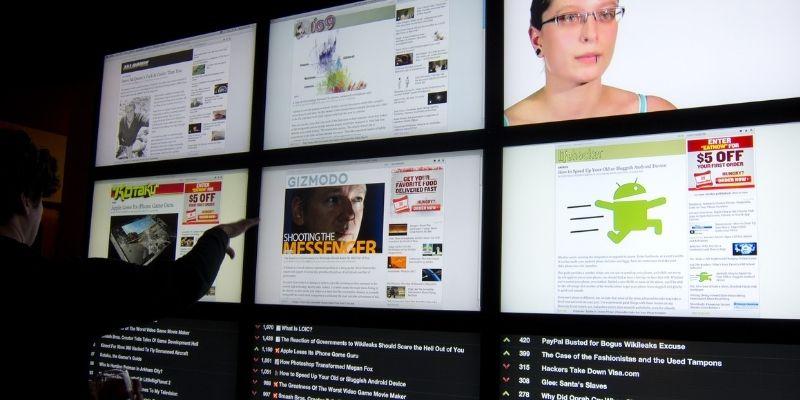 Date: Wednesday 27 October 2021, 15:45 – 17:00
Location: Off-campus
Cost: Free
Journalists today are inundated with data about which stories attract the most clicks, likes, comments, and shares.
These metrics influence what stories are written, how news is promoted, and even which journalists get hired and fired. Do metrics make journalists more accountable to the public? Or are these data tools the contemporary equivalent of a stopwatch wielded by a factory boss, worsening newsroom working conditions and journalism quality? In All the News That's Fit to Click, Caitlin Petre takes readers behind the scenes at the New York Times, Gawker, and the prominent news analytics company Chartbeat to explore how performance metrics are transforming the work of journalism.
Petre describes how digital metrics are a powerful but insidious new form of managerial surveillance and discipline. Many journalists get hooked on metrics—and pressure themselves to work ever harder to boost their numbers. Yet this is not a simple story of managerial domination. Contrary to the typical perception of metrics as inevitably disempowering, Petre shows how some journalists leverage metrics to their advantage, using them to advocate for their professional worth and autonomy.
An eye-opening account of data-driven journalism, All the News That's Fit to Click is also an important preview of how the metrics revolution may transform other professions.
Caitlin Petre is Assistant Professor of Journalism and Media Studies at Rutgers University. Her work uses qualitative methods to examine the social processes, organizations, and actors behind the digital datasets and algorithms that increasingly govern the contemporary world. Petre's book, All the News That's Fit to Click (forthcoming September 2021 from Princeton University Press), is a behind-the-scenes look at how performance analytics are transforming the work of journalism. Petre's scholarly work has been published in Social Media & Society, the American Journal of Sociology, Social Forces, Sociologica, and Digital Journalism. She has been featured or quoted in popular publications such as the New York Times, WIRED, Study Hall, Columbia Journalism Review, and the Atlantic. She holds a Ph.D. in Sociology from New York University, is currently a faculty affiliate at the Center for Information, Technology, and Public Life at the University of North Carolina at Chapel Hill, and was previously a postdoctoral fellow at the Information Society Project at Yale Law School.
Please contact mediaresearchsupport@leeds.ac.uk before 12pm on 27 October to request an invitation.