Research Seminar: Disruptive truth-telling in the new media ecology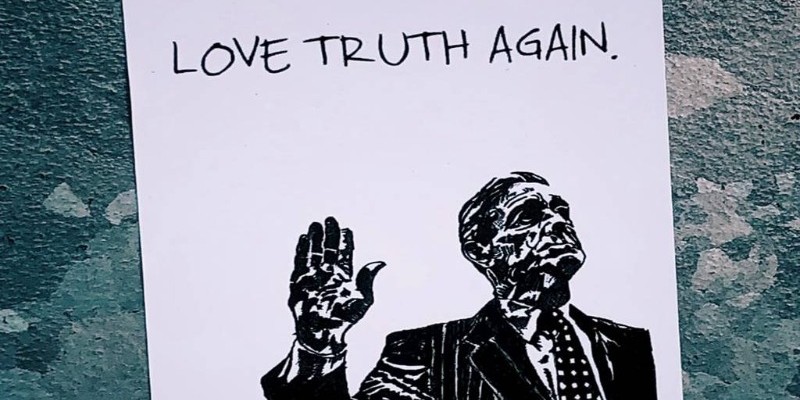 Date: Wednesday 10 March 2021, 12:15 – 13:15
Location: Off-campus
Cost: Free - booking required
Joint seminar exploring how the new media ecology has given rise to to different forms of truth telling.
Please note this event will be held online via Microsoft Teams. To request an invitation to this event, please email mediaresearchsupport@leeds.ac.uk by 10am on Wednesday 10 March.
The new media ecology has given rise to struggles over political visibility as establishment politicians engage in acts of self-representation while their detractors disrupt the performances to advance their own agenda. This talk focuses on the different forms of truth-telling such disruptions can engage in, surrounding either political rituals that define the legislative centre or judicial rituals that mark the legal turf.
The first part of the talk examines populist performances that expose supposed elite deception at political rituals in liberal democracies. It builds on empirical analysis of the EFF, a populist opposition party's disruption of the South African State of the Nation Address.
The second part studies a social media-based advocacy campaign in China, in which the liberal intellectual community rallied to contend the court's ruling in a revenge murder case embodying larger social conflicts and called for leniency for the perpetrator. The talk examines how social media technologies and imaginaries enable entrepreneurial intervention and engender visibility in both cases, and discusses their implications for institutionalized legislative politics in the former, and legal justice and authoritarian deliberation in the latter.
The two case studies unpick the complex interaction between establishment rituals, disruptive performances and truth-telling, populism and entrepreneurs' social media use amidst an unstable epistemological environment in the post-truth era.
Limin Liang is an assistant professor at the Department of Media and Communication, City University of Hong Kong. Her research interests include the social organization and cultural studies of journalism and new media. Her recent research centres on the study of media events and media rituals in the changing global information ecology, particularly contentious social dramas and their implications for symbolic politics and authoritarian deliberation. Her publications have appeared in such journals as Journalism, Journalism Studies, Media Culture and Society and China Quarterly, as well as several edited books on the Chinese media.
Lone Sorensen is a Lecturer at the School of Media and Communication, University of Leeds. Her research addresses the topics of populism, truth-telling and political performance in the changing political and media ecology. She has also published work on democratic listening on social media and mediatisation in transitional democracies. Her research is mostly comparative and often seeks to draw parallels across established and transitional democracies. Her forthcoming book Populist Communication: Ideology, Performance, Mediation (Palgrave) proposes a theory of populist communication.