Authenticity: Repatriating, Replicating, Revisualising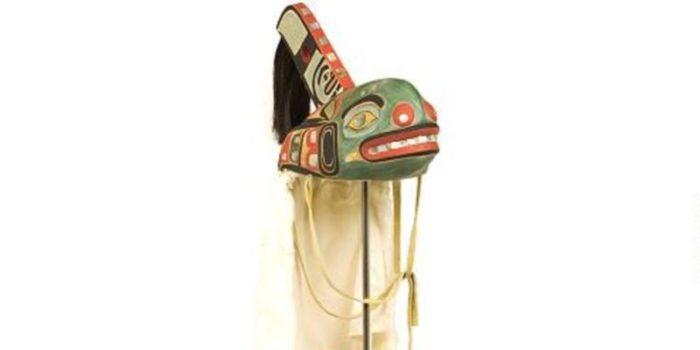 Date: Monday 7 December 2020
Location: Off-campus
Interval: Every day
Until: Monday 1 March 2021
Cost: Free
Working with the Smithsonian Collection, this online exhibition curated by students from the University of Leeds asks you to question the importance of authenticity.
Do we need 'real' objects in museums anymore?
Or is a replica just as good?
Come along and decide for yourself.
Visit the online exhibition
Authenticity: Repatriating, Replicating, Revisualising is part of a wider series of exhibitions and projects undertaken by MA students from the School of Fine Art, History of Art and Cultural Studies as part of an Interpretations course module.
Image
Lora Collins & John Zastrow (2012) Killer Whale Crest Hat. [Wood, Hair, Shell, Fur] US-Alaska. Source: Smithsonian.