Visiting Artist's Talk — David Grubbs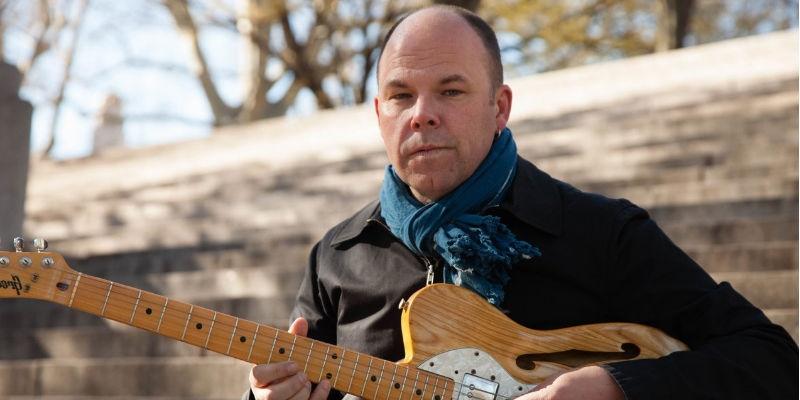 Date: Monday 26 October 2020, 14:00 – 15:30
Location: Off-campus
Cost: Free
For this week's Visiting Artist's Talk (VAT), we welcome David Grubbs.
David Grubbs has released fourteen solo albums and appeared on more than 190 releases; his most recent solo recording is Creep Mission (Blue Chopsticks, 2017). In 2000, his The Spectrum Between (Drag City) was named Album of the Year in the Sunday Times. He is known for his ongoing crossdisciplinary collaborations with poet Susan Howe and visual artists Anthony McCall and Angela Bulloch, and his work has been presented at, among other venues, the Guggenheim Museum and MoMA (both New York), Tate Modern (London) and the Centre Pompidou (Paris).
Grubbs was a member of the groups Gastr del Sol, Bastro, and Squirrel Bait, and has performed with Tony Conrad, Pauline Oliveros, Luc Ferrari, Will Oldham, Loren Connors, the Red Krayola, Royal Trux and many others.
He is the author of The Voice in the Headphones, Now that the audience is assembled and Records Ruin the Landscape: John Cage, the Sixties, and Sound Recording (all published by Duke University Press).
The Visiting Artists' Talks (VAT) series for 2020/21 will welcome eighteen guests across two semesters to join us live via Teams every Monday afternoon during teaching weeks.
Each session brings an arts professional to talk with us (as a community) about what they do and why, and to chat with the student body honestly about their career journey and interests.
All of our talks are compulsory for our Fine Art students but open to anyone else who would like to join us.
To request a link for this talk, please email Nick Thurston by 1pm on 26 October.
Image
Portrait of David Grubbs by John Foster.