Exhibition - The Forest of Query by Andrea Artz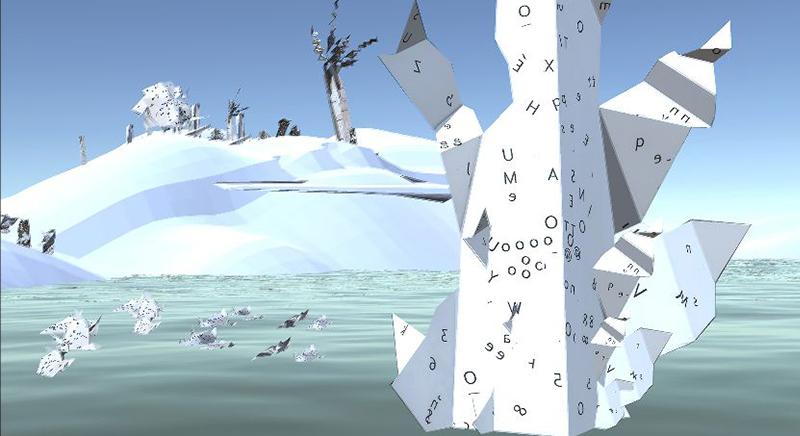 Date: Monday 2 December 2019, 09:00 – 17:00
Location: Design
Cost: Free
An exhibition that features sculpture, drawing, objects, photography, print and the trailer for the virtual reality experience "The Forest of Query". Narrator Veronica B. has created the story.
Andrea is a German-born visual artist based in London. After graduating with an MFA from the University of Leeds, she has focused on her artistic work that has emerged out of photography's' expanded field and incorporates installation, sculpture, photography, collage, print and virtual reality.
Originally trained as a photographer, her particular interest is the portrait and the human figure in all its' forms. Being a long-time expat herself, she is interested to explore themes like humanness, freedom, limitless possibilities, the expansion of consciousness, and at the same time displacement, being in exile, impermanence and existential loneliness.
In the last couple of years, Andrea has been working on site-specific installations featuring three-dimensional photographic portraits of various sizes that are folded in the third dimension in a playful way that gives rise to filigree, nearly weightless objects, space occupations or conceptual spaces.
In the past year Andrea has transformed her photographic portrait sculptures into digital sculptures that come alive in the virtual world through the use of colour, light, animation and audio. The visitor of the virtual world is invited to understand the photographic image in a contemporary setting free from the dead stasis of the still photograph and able to move around space and form new relationships.
Recent awards include a Mac Dowell Fellowship (2018) for a month-long artist residency in Peterborough, NH/USA, an Ecce grant (European Centre for Creative Industries) for her solo exhibition Farewells (2017), and funding from the Arts Council of England for the development of her virtual reality project Ghost Weight (2018).