New Writing with New Contemporaries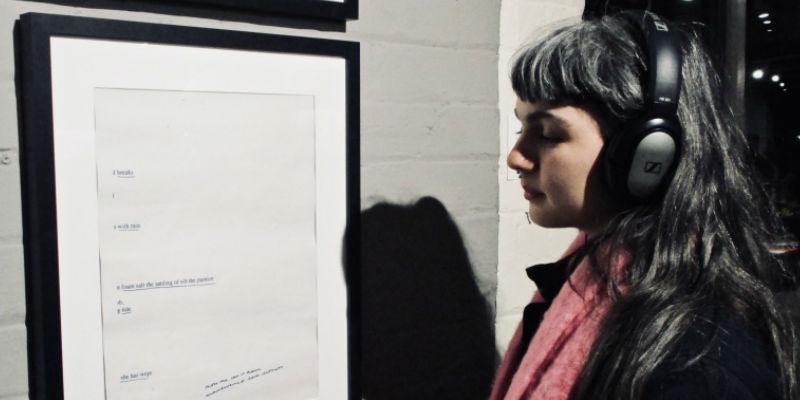 Date: Saturday 9 November 2019, 12:00 – 16:00
Location: Off-campus
Cost: Free. Booking required.
Two of our BA Fine Art alumni are participating in this year's New Writing with New Contemporaries event at Leeds City Art Gallery.
As part of the New Contemporaries exhibition, New Writing with New Contemporaries has been developed in collaboration with Yorkshire artist Nick Thurston (Associate Professor in the School of Fine Art, History of Art and Cultural Studies) and art writing platform Corridor8.
From a shortlist generated by a prestigious group of nominators and New Contemporaries alumni, six emerging artists from across the UK have been selected to participate in the programme.
This year's selected artists include recent BA Fine Art graduates Lucy Rose Cunningham and Ruby Lewis.
With writing central to the practice of each, the artists have received mentoring sessions to develop new works which they are showcasing through public performances at New Contemporaries 2019 exhibition partner venues, Leeds Art Gallery (9 November) and South London Gallery (25 January).
Literature, performance writing and spoken word are increasingly popular forms for contemporary art practice, yet are often challenging to showcase in exhibitions. This programme aims to develop a new model for supporting and publicly presenting experimental writing by talented emerging artists from across the UK.
See the Leeds Art Gallery website for booking information.
Venue
Leeds Art Gallery
The Headrow
Leeds LS1 3AA
Image
Ruby Lewis listening to Lucy Rose Cunningham's Saturated Blue at the Ones to Watch exhibition in 2018.