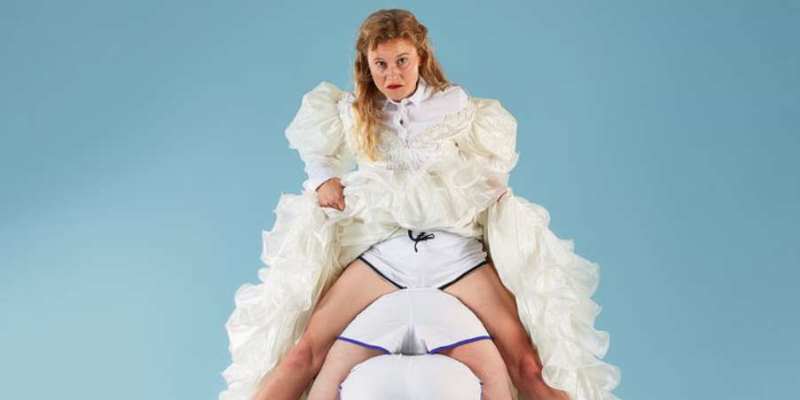 Date: Tuesday 8 October 2019, 19:30 –
Location: Stage@Leeds
Cost: £12.00
Following their Edinburgh and UK tour success with the international award winning five star smash hit This Really is Too Much, Gracefool Collective invite you to the non-wedding event of the year.
Expect to laugh, cry and shimmy along to the classics in this radical and apocalyptic reimagining of our most recognisable ceremonies. Marvel as four defiant brides attempt to maintain their dignity, please everyone and no one as they boldly wade through a minefield of tradition, conformity and expectation. This Is Not A Wedding sees the four Gracefool's use their signature concoction of anarchic, wildly entertaining dance theatre as they attempt to come to terms with coming of age in a high pressure, low tolerance, success driven society.
'A brilliantly observed pastiche… hilarious' Richard Horsman, Culture Vulture

Location: Stage One, stage@leeds
The choreography is slick, the punchlines dark and the laughs constant, superbly written and fantastically performed' ThreeWeeks ★★★★★ (on This Really is Too Much)