Manifest Presence - Making Human: Sculpture and Anthropology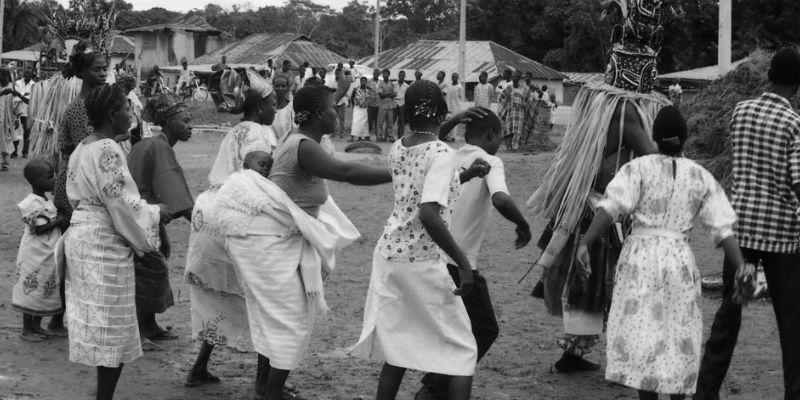 Date: Wednesday 17 July 2019, 18:00 –
Location: Off-campus
Cost: Free; booking is advised.
A public lecture at the Henry Moore Institute, with speaker Dr Will Rea.
Recent constructions of anthropological theories of culture have placed an emphasis upon the nature of materiality, and more specifically on the idea of 'things'.
Things have become central to the anthropological imagination, increasingly providing the basis for theories of culture; from the constructions of social relationships to the understanding of metaphysical thought. Nevertheless, in relation to sculpture, within the anthropology of art there remains a legacy of past discourses, one that persists in foregrounding those 'things' of other cultures that correspond to western notions of sculptural form.
The relationship between anthropology and sculpture is Janus-faced; on one side sculpture is still ethnographic art and on the other, it embeds the new thinking on materials, agencies and social relationships.
In this lecture, Dr Will Rea will outline and develop the ways in which we may move the anthropological understanding of sculptural form beyond the ethnographic – either as documentation or appropriation – and beyond the relational aesthetics of ethnographic envy toward an idea of manifestation. In so doing the lecture offers sculptural form as a challenge to the perspectival form of painting.
This public lecture is organised by the Henry Moore Institute. It is free of charge and open to all, but booking is advised. Please see here for further information, including how to book.
About the speaker
Will Rea is Senior Lecturer in the Art History of Africa at the School of Fine Art, History of Art and Cultural Studies, University of Leeds. Trained as an anthropologist at the Sainsbury Research Unit, Norwich, he initially came to Leeds as Henry Moore Fellow in Sculptural Studies and successfully ran the MA in Sculptural Studies for ten years.
His main research focuses on the masquerade traditions and carving practices of the Northeastern Ekiti Yoruba. He is completing a monograph on the former and starting a major research project with the British Museum on the individual carvers of the mid-20th century. He is currently lead consultant curator on the JK Randle Yoruba Heritage Museum currently being developed in Lagos. He teaches courses on anthropology and art as well as on the classic and contemporary traditions of Africa.
Venue
Seminar Room
Henry Moore Institute
The Headrow
Leeds LS1 3AH
Image
Epa Masquerade ceremony, Ikun Ekitit. Image courtesy of Will Rea.