Form, performance and political feeling: politics in practice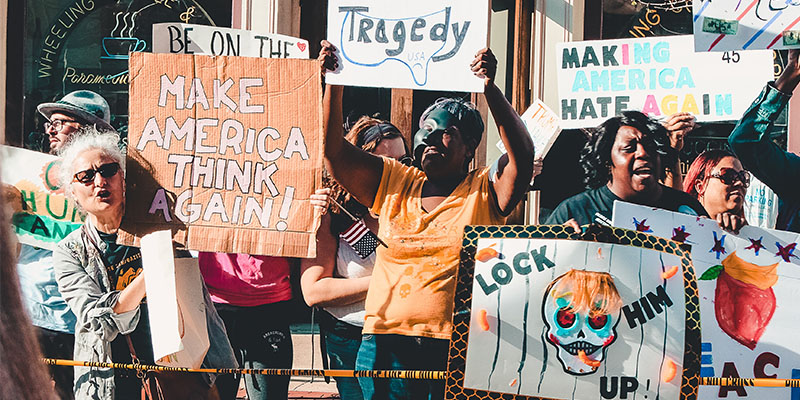 Date: Friday 17 May 2019, 11:00 – 13:00
Location: Stage@Leeds
Type: Seminars and lectures
Cost: Free
This two-part event aims to consider how performance elicits political feeling and how such feelings might be further harnessed for political purposes.
Part One - Forum
A demonstration of forum theatre and an opportunity for participants to make interventions. This part of the event is not related specifically to the issues raised in the forum theatre performance, but rather is understood as an opportunity for us to analyse and interrogate forum theatre as a performance form, and consider how it produces 'feelings' that can lead to political intervention.
Part Two - What is performance?
Drawing together performance theory with acting exercises, part two of the event will explore how we define performance as well as the affects of something being a 'performance'. The aim of this section is to consider performance as a form and tool that can be used to create political feeling, and reflect on the ways in which we can harness performance in relation to individual and collective political intentions.
This will be followed by a discussion of the key questions/issues that have emerged.
The event will be facilitated by Dr Sarah Weston and PhD candidate Malaika Cunningham. The conveners are: Dr Beth Johnson, Dr Kim Allen, Dr Philip Kiszely and Professor Stephen Coleman.
To attend this event or to find out more information, please contact: Dr Beth Johnson
This event is part of the 2018/19 Sadler Seminar Series 'The Performance of Political Feeling'.