Using co-curation as a pedagogic tool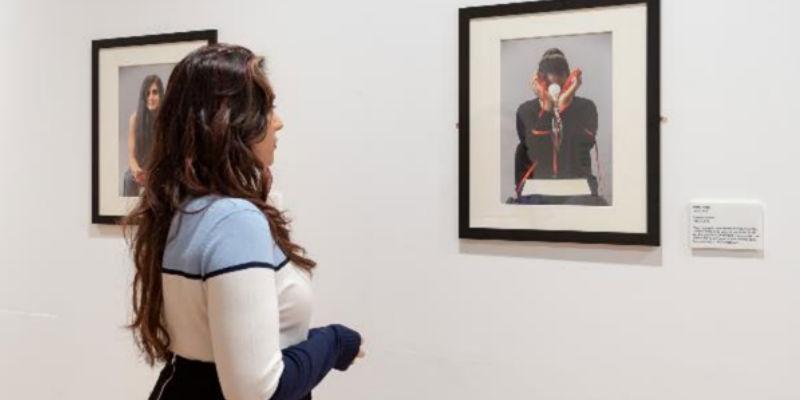 Date: Monday 24 June 2019, 14:00 – 16:00
Location: EC Stoner SR (7.83)
Cost: Free: booking essential
A workshop aimed at staff and postgraduate researchers at the University of Leeds who are interested in using co-curating in teaching.
Have you used, or are considering using collaborative curatorial projects within your teaching?
Are you interested in building learning opportunities around action research?
Do you want to find out more about examples of participation with cultural partners within MA teaching?
This workshop aims to address such questions via the example of the ARTF5253M Interpretations module run by the School of Fine Art, History of Art and Cultural Studies.
Collaborating with cultural partners on curatorial projects
Funded via Pedagogic Research in the Arts (PRiA), our research documents and evaluates the impact of collaborative co-curatorial project work.
As part of the MA programmes in Art Gallery & Museum Studies, Arts Management & Heritage Studies and Curating Science, all students must collaboratively work on a project with one of the cultural partner organisations based on campus.
Working on a project brief negotiated with their partner, each team deliver an output in the form of a co-curated exhibition, installation, display, or other form of interpretive intervention.
In 2018/19, partners included:
In this session, we will present our findings into the impact on both students (encompassing skills development, confidence and employability) and cultural partners (such as capacity, audience development and engagement).
Through the workshop, we hope to connect with other academics developing similar approaches to teaching elsewhere in the university, and to help encourage further action-based research learning and co-curation as a pedagogic method.
This workshop is aimed at staff and students at the University of Leeds only. It is free to attend but booking is essential: please email Rob Knifton to register your place.
The event is kindly supported by Pedagogic Research in the Arts (PRiA).
Image
Interpretations student Nikita Nila, First Waves exhibition at Project Space in 2018.