Terra Infirma: Curating contested imaginaries and geographies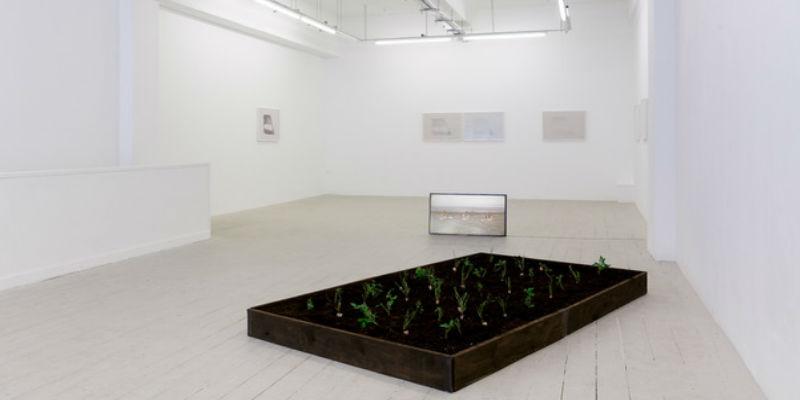 Date: Tuesday 5 February 2019, 14:00 – 16:00
Location: Worsley SR (9.60)
Cost: Free, booking required
Due to unforeseen circumstances, this research seminar has been postponed until further notice.
Nat Muller is an independent curator and writer based between Birmingham and Amsterdam. She is the curator of the Danish Pavilion for the 58th Venice Biennial (2019) and is an AHRC-funded PhD researcher at Birmingham City University, working on science fiction in visual practices from the Middle East (2018-2022).
Muller has published widely on art from the Middle East and is the editor of Sadik Kwaish al Fraji's monograph, published by Schilt (2015) and Nancy Atakan's monograph, published by Kehrer Verlag (2016). She has curated video and film screenings for projects and festivals internationally, including for Rotterdam International Film Festival, Norwegian Short Film Festival, International Short Film Festival Oberhausen, and Video D.U.M.B.O, USA.
Recent exhibition projects include: Adel Abidin's solo exhibition I love to love… at Forum Box in Helsinki (2013); This is the Time. This is the Record of the Time at Stedelijk Museum Bureau Amsterdam & American University of Beirut Gallery (2014/5).
She was Associate Curator for the Delfina Foundation's Politics of Food Programme (London, 2015) and was appointed guest curator for the A.M. Qattan 2016 Young Artist of the Year Award for Palestinian artists shown at Qalandiya International, Ramallah and The Mosaic Rooms, London. Nat has been a nominator for the Prix Pictet Award, the V&A Jameel Art Prize, the Visible Award and the Paul Huf Photography Award, amongst others.
This research seminar is organised by the School of Fine Art, History of Art and Cultural Studies as part of the spring research seminar series.
An alternative date for this event will be posted on our events pages in due course. For more information, email Dr Azadeh Fatehrad.
Image: Fatma Bucak, Sticks and Stones, Pi Artworks London, 29 September to 21 November 2017.