Visiting Artist's Talk – Beryl Graham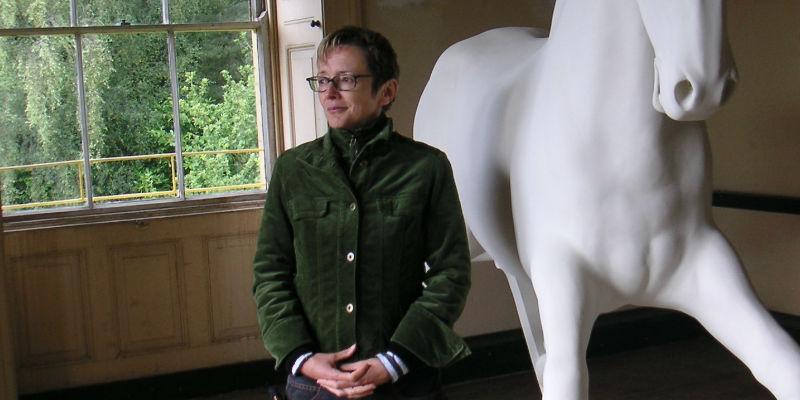 Date: Monday 11 February 2019, 14:00 – 15:30
Location: Chemistry West Block LT F (G.74)
Cost: Free
For this week's Visiting Artist's Talk (VAT), we welcome Beryl Graham.
Beryl Graham is Professor of New Media Art at the University of Sunderland, and is co-founder of CRUMB resource for curators of new media art.
She curated the international exhibition Serious Games for the Laing and Barbican art galleries, and has also worked with The Exploratorium, San Francisco, and San Francisco Camerawork.
Her books include Digital Media Art (Heinemann 2003), Rethinking Curating: Art After New Media (MIT Press 2010 with Sarah Cook) and New Collecting: Exhibiting and Audiences (Ashgate 2014 ed.). She has written for periodicals including Art Monthly, Leonardo, and the Journal of Curatorial Studies.
She has been an invited speaker at conferences including Navigating Intelligence (Banff Centre for the Arts), Creativity and Cognition (Sydney), IRL to URL (BALTIC Centre for Contemporary Art), Decoding the Digital (Victoria and Albert Museum), and Cultural Value and the Digital (Tate Modern).
The Visiting Artist's Talk (VAT) series hosts talks by an exciting range of arts practitioners from around the world every Monday afternoon from 14:00 to 15:30 during teaching weeks.
All of our talks are compulsory for our Fine Art students but open to anyone else who would like to join us.
For more information, email Aleana Turner.
Image courtesy of Beryl Graham.