Visiting Artist's Talk – Enam Gbewonyo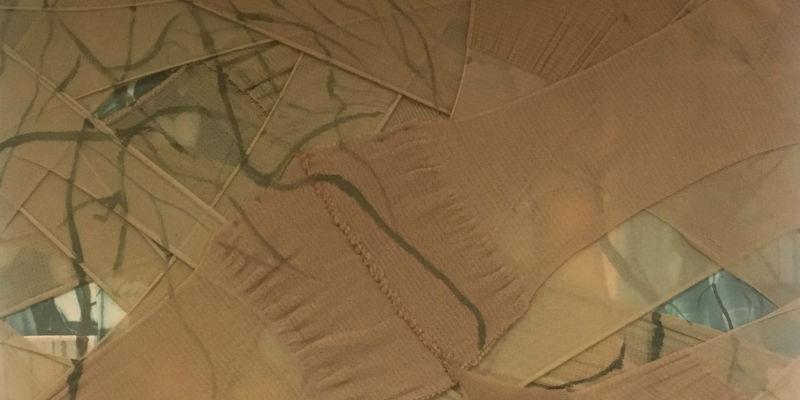 Date: Monday 26 November 2018, 14:00 – 15:30
Location: Chemistry West Block LT F (G.74)
Cost: Free
Enam Gbewonyo is a curator and artist whose practice investigates identity, womanhood and humanity through the media of textiles and performance.
Her work also promotes handcraft, using age-old techniques such as embroidery, knitting, weaving, print and wirework.
She has worked with numerous organisations, including Bonhams (2018), TEDxEuston (2015), Sulguer Buel-Lovell Gallery (2013) and Toronto's Artist Project Fair (2016). She was a participant in the 2017/18 International Curator's Forum Beyond the Frame, which aimed to develop BAME art professionals, and is passionate about elevating black women artists. She is founder of the Black British Female Artist Collective, a platform that helps emerging African diaspora artists to build sustainable careers, whose projects have included an Arts Council-funded cross-cultural exchange in Ghana.
Gbewonyo is also a writer and a public speaker who has presented internationally at venues including Adidas America (2018), Oxford University (2018), UAL London College of Fashion (2017/18) and the Kuenyehia Art Prize, Ghana (2017).
The Visiting Artist's Talk (VAT) series hosts talks by an exciting range of arts practitioners from around the world every Monday afternoon from 14:00 to 15:30 during teaching weeks.
All of our talks are compulsory for our Fine Art students but open to anyone else who would like to join us.
For more information, email Sarah Kate Wilson.
Image: Enam Gbewonyo, Teetering on the edge of visibility, the invisible disguised as visible (2018), detail. Courtesy the artist.