The Faculty was awarded a Bronze Athena Swan Award in August 2022, recognising our work to promote gender equality. The Athena Swan framework supports academic departments to address gender inequality through a rigorous self-assessment process.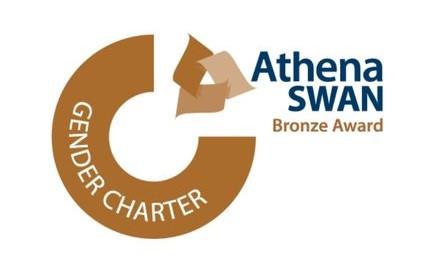 Our Self-Assessment was undertaken by a team made up of academic and professional colleagues at all levels, as well as taught and PGR students. Find out more about our self-assessment report and action plan.
We have developed an ambitious action plan that focuses on:
Recruitment
We will be looking closely at our recruitment processes, considering best practice and how we might better support candidates from groups currently under-represented in the Faculty. The group is led by Dr Ellen Clarke.
Research culture
Our self-assessment process suggested gendered differences in academics' research careers. A group of academic colleagues made up of members of the Athena Swan SAT and the Faculty Research and Innovation Committe.
Enhancing the student experience
Our taught student cohorts tend to be gender imbalanced, with significantly more women studying with us than men. This has implications for the student experience for all students. We are planning a 'listening circles' project to better understand how we can support students of all genders.
Promotion
We found that academic women did relatively well in promotion up to Associate Professor Level, but that they were significantly under-represented amongst the Professoriate. We have already begun a series of targeted promotions workshops for women at Grade 9. We also found that part-time academic colleagues were less likely to put themselves forward for promotion and will soon run our first session focusing on part-time staff. We have several promotions workshops planned for 22–23. Please contact Susan Preston if you would like further information.
Covid-19
We also undertook research into the impacts of Covid-19 on academic and professional colleagues and have made recommendations to support recovery from the pandemic.