Post-Work: Framing Labour in Post Industrial Europe
Start date: 2017
End date: 2018
Funder: AHRC
Co-investigators: Sarah Waters, Matthew John, Carmina Gustran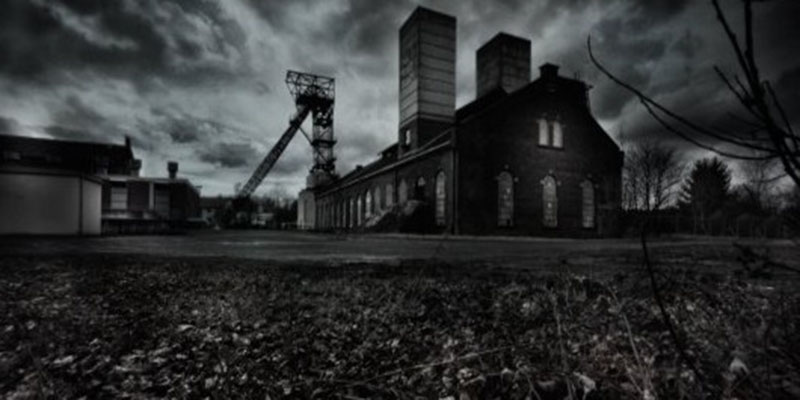 Description
Post-Work: Framing Labour in Post-Industrial Europe is an AHRC-funded project led by researchers in Languages, Cultures and Societies at the University of Leeds (Sarah Waters, Matthew John, Carmina Gustran). It aims to build collaboration between researchers, filmmakers and trade unions in order to explore the work that film can do in framing and helping to transform conditions of post-industrial labour. The project investigates the role of cinema in reflecting the systemic and international dimensions of contemporary labour conditions, thereby opening up a space for discussion on new forms of mobilisation that can contribute to social change and global justice.
Professor Sarah Waters: S.A.Waters@leeds.ac.uk
Dr Matthew John: M.G.John@leeds.ac.uk
Dr Carmina Gustran: C.GustranLoscos@leeds.ac.uk
General: postwork2018@gmail.com
---
People
Professor Sarah Waters, Professor of French Studies, University of Leeds
I am currently leading a major AHRC fellowship (leaders fellowship scheme) on the phenomenon of workplace suicides in France during the period 2005-2015. The project is based on a collaboration with Martin McKee, Professor of European Public Health at London School of Hygiene & Tropical Medicine and Co-Director of European Observatory on Health Systems and Policies. The project was previously funded by a Wellcome Trust Seed Award.
Dr Carmina Gustran Locos, Postdoctoral Fellow in Cultural Studies, University of Leeds
My research explores the intersection of culture with politics and history, with a particular focus on contemporary cinema. I completed my PhD with Honours at the Universidad de Zaragoza (Spain) and the Université de Nantes (France). I am about to publish my first academic book, Darkness. Cinematic representations of Franco Dictatorship: Spain 1975-2000. I have also published on cultural representations of the British working class, cultural policies and society. My current research focuses on cultural representations of labour in post-industrial Europe, particularly through British, French and Spanish cinema.
I have also worked as an Arts Manager in Great Britain, Spain and France, holding a MA in Culture, Policy and Management from City, University of London. I worked as a Teaching Fellow in Culture, Creativity and Entrepreneurship at the School of Performance and Cultural Industries (University of Leeds). These experiences have fostered my interest in outreach, widening participation, and engagement activities, an interest that I aim to develop through the project 'Post-work. Framing labour in post-industrial Europe", a film season and an exploratory workshop on the world of work.
Dr Matthew John, Postdoctoral Researcher in French Studies, University of Leeds
I completed my PhD, entitled Concentrationary Cinema: Aesthetics and the Camps, as part of a major AHRC project on 'Concentrationary Memories and the Politics of Representation'. I am the author of 'Brushing the Film Against the Grain: Locating Jean Cayrol's Lazarean Figure in Alain Resnais's Muriel ou le temps d'un retour' and 'Cinematic Work as Concentrationary Art in Ressources humaines (Laurent Cantet, 1999)', which appear in the I.B Tauris mini-series on the concentrationary. I am now working on reading the concentrationary through the theme of work and the workplace in contemporary French cinema.
Martin Goodman, Doctoral Researcher in French Studies, University of Leeds
My research focuses on the phenomenon of workplace bullying as it is represented in contemporary French storytelling (in literature, cinema and theatre) with focus, inter alia, on measurement and control. I have an MA in Comparative Literature ( French pathway) from Birkbeck College, London and an MSc in Management Studies from Durham University Business School. I also have an extensive career background working in the UK and internationally in Human Resources Management as a Director of two multinational companies, a management consultant, interim manager and researcher. I am interested in developing links with others researching in similar areas. I am also chair of one of the oldest community theatres in the UK.
---
Directors
Joseph Gordillo
Joseph Gordillo has been a journalist since 1989. In 2007 he became the Spanish, Moroccan and Portuguese correspondent for ARTE, the French-German channel. He wrote and made his first documentary, 'El muro de los olvidados', that same year. The film was awarded first prize at the Clermont-Ferrand Festival. In 2012, he was awarded the French-German multimedia journalism award for his ARTE web-series, Los indignados. He has also made two short films: Siriman (2010) and Morir en Madrid, acto II (2014). Brumaire (2015) and Mes voisins (to be released in 2018) focus on contemporary France and the social, economic and political consequences of deindustrialization.
David Macián
Director of several award-winning short films, David Macián made his feature film debut with the film La Mano Invisible, an adaptation of Isaac Rosa's novel of the same name. The film was released in cinemas to much public and critical acclaim in 2017, and presented at renowned festivals such as Seville, Tarragona, San Sebastian, Valladolid, Toulouse and Thessaloniki. David is currently about to release Zero, a new short film based, again, on a text by Rosa.
Impact
Events
Saturday 21 April 2018: Screening of Brumaire (Joseph Gordillo, 2015), Leeds Industrial Museum at Armley Mills, 16h-18h. The film screening will be followed by a Q&A session with the director, Joseph Gordillo, and Professor Martin O'Saughnessy, Professor of Film Studies (Nottingham Trent University)
The film portrays the end of the era of industrial work through its compelling cinematography and stark imagery.
Follow this link to view the trailer
Free, reservation required: follow link to register.
Thursday 26 April 2018: screening of La Mano invisible (David Macian, 2016) at Stage@Leeds, The University of Leeds. 17h-19h30. The screening will be followed by a Q&A session with the director, David Macian, and Dr Aylwyn Walsh, Lecturer in Applied Theatre and Intervention, University of Leeds.
Follow this link to view the trailer
Free, reservation required: follow link to register.
Post-work workshop 2018 (date and time to be confirmed): bringing together researchers, film directors and trade unionists. This event will be followed by a screening of I, Daniel Blake (Ken Loach, 2016).
Follow this link to view the trailer
Past events
'Post-Work: Framing Labour in Post-Industrial Europe', Film Screening and Q&A with film director
Monday 04 December 2017 at 16:00 in Parkinson 1.08. Q&A with director at 17:30.
We are delighted to announce the first screening in our season of work-related films, Complicit (2017). The film will be followed by a Q&A session with its director, Heather White. The screening draws on a university-wide collaboration with support from School of Languages, Cultures and Societies, Centre for Employment Relations, Innovation and Change, Centre for Global Development, Centre for World Cinemas and Leeds Migration Research Network.
'Complicit is proving to be a powerful visual tool in the modern slavery debates, as workers are being exposed to life-threatening chemicals without their knowledge or training'.
Publications and outputs
Blog
Complicit Screening, December 2017
For our inaugural event we welcomed the New York-based film maker, Heather White, to a screening and Q&A session about her first documentary film, Complict (2017). The film focuses on migrant workers in China, and the occupational health risks induced by the use of Benzene in the production of electronic goods by the corporate giant Foxconn. It thus broadens our own perspective beyond its European context, and prompts a number of questions about the global nature of suffering within the work place. The use of Benzene, for example, has been banned in the West, and it would only cost an additional dollar for Foxconn to use a safe alternative in China. Complicit thus highlights the presence of a crude logic of market economics operating within the contemporary workplace at the expense of human welfare. Indeed, it confronts this question directly when it asks, 'is money more important than human lives?' The answer is seemingly yes.
The film also raises issues regarding the increasing automation of the workplace, long working hours and the highly monotonous nature of the tasks being undertaken, although it is interesting to note that these questions, significant in themselves, are very much overlooked in favour of the explicit threat to the worker posed by the use of Benzene. As such, the success of the film as a form of social commentary on the workplace resides precisely in exposing a form of capitalism that is killing its workers in a very obvious and demonstrable way.
The subject matter of the film is far from hopeful, and it does to some extent exploit a highly-personal, almost melodramatic, angle to heighten our reception of the work-related suicide and illness that it presents. For example, the candid nature in which a son suffering with leukaemia speaks to his father of his feelings of redundancy and shame certainly provides a raw, emotional edge that a more objective documentary might lack. This aside, the film does, however, present an optimistic vision of the role of social media in uniting people in a conversation about the threat of the workplace and, perhaps more directly, aiding the work of groups such as Labour Action China. Speaking after the screening, Heather herself provided some interesting reflections in this regard, by emphasising the trajectory of her own work on human rights issues in China that has ultimately led her to film as the most effective means of communicating her message and prompting social change. These are certainly questions that we will continue to interrogate as the project progresses through other films and filmmakers.
The film has since gone on to win the Grand Jury prize at the International Human Rights Film festival in Paris in December 2017. So, if you haven't done so already, check it out!!
We look forward to seeing you at all our future events, for more details see the 'events' page of the website.