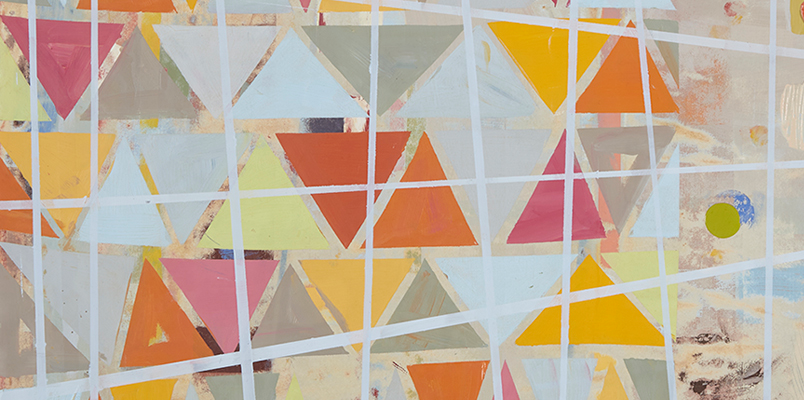 Date: Saturday 16 September 2023, 10:00 – 16:00
Location: Off-campus
Interval: Every day
Until: Saturday 24 February 2024
Cost: Free
A free exhibition at Stockport's The Atkinson, featuring School of Design lecturer Dr Kevin Laycock's works inspired by quilt making.
Artists Dr Kevin Laycock and Christopher Harris reinterpret historic quilt making through abstract painting and mixed media artworks.This exhibition showcases examples of British 19th century quilt making and the artists' responses to the patterns and structures contained within them..
Gawthorpe Textiles Collection provided the touchstone for Harris and Laycock's latest work. Housed at the National Trust's Gawthorpe Hall, the collection includes over 11,000 items of textile history.
This exhibition is free entry and open Monday to Saturday, The Atkinson is Southport's home for music, theatre, art, literature and history. It's located in the middle of Lord Street and just a 3 minutes' walk from Southport train station.