Thinking Through Making | Making Through Thinking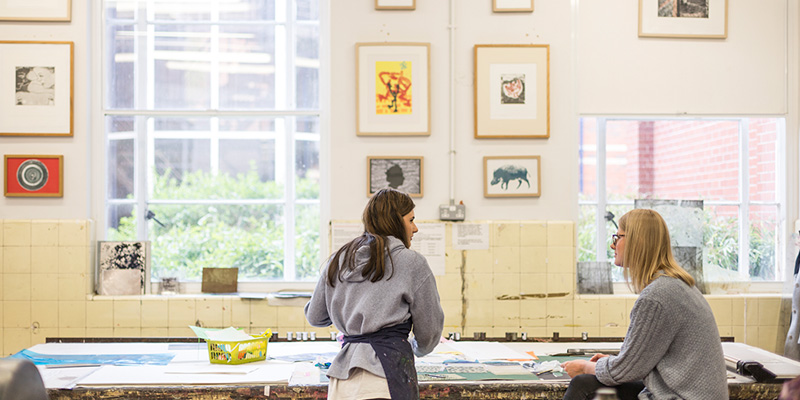 Date: Friday 20 September 2019
Location: Off-campus
Interval: Every day
Until: Sunday 29 September 2019
Cost: Free
You're invited to an end of residency exhibition by recent School of Design graduate Bachittar Singh.
'Thinking Through Making | Making Through Thinking' not only exhibits Bachittar's work from his summer residency at Leeds Print Workshop as part of the Graduate Award in Printmaking, it also celebrates his diverse approaches to printing, ultimately culminating in an interesting range of printmaking and ideas.
The exhibition will take place at Leeds Print Workshop and will open on 20 September from 18.00 – 20.00 where you can preview the exhibition and enjoy drinks and nibbles – the exhibition will then be open daily from 21 – 29 September from 10.30 – 16.30. Everyone is welcome.
Leeds Print Workshop is located at 130 Vicar Lane, Leeds LS2 7NL.