War in Our Time: Webinar series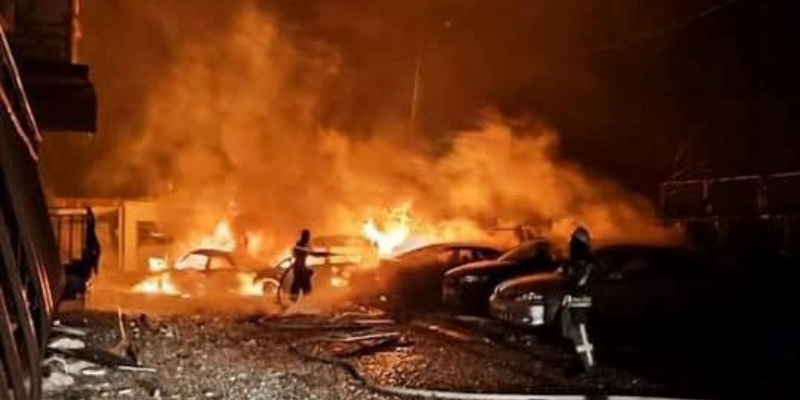 Date: Wednesday 28 September 2022, 17:30 – 19:00
Location: Online
Interval: Every other Wednesday
Until: Wednesday 7 December 2022
Cost: Free
A Zoom webinar series run by the University of Leeds, University of Birmingham and St. Andrews.
Since the end of the Cold War, many Europeans began to believe that war between states was a thing of the past. Even eminent military historian John Keegan said in 1993: "You can forget about big wars."
The time of war as a normal political tool seemed to be over, even more so because war had already become morally inacceptable since the end of the Second World War. Optimism dominated the interpretation of international politics: the time of war, at least of big wars in Europe, seemed to be over.
'Zeitenwende' and an uncertain future
The war in Ukraine seems to fundamentally challenge this view. German politicians speak about a fundamental historical turn ("Zeitenwende"). And a number of questions arises which are of interest for all of us, and may change our perception of an uncertain future: Is a new era coming, is our belligerent past coming back? Are we indeed at a historical turning point, and if so, how does the future of war look? Was the optimistic belief that war was a phenomenon of the past a short-sighted and Eurocentric view, which worked only because it did not look at the rest of the world and excluded even the ongoing violence on the fringes of Europe itself?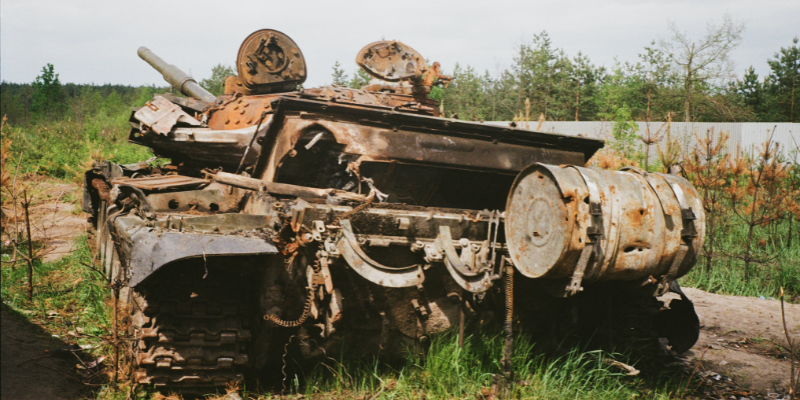 Our webinar wants to take stock and to hear what international experts have to say about war in our time.
We will focus mainly, but not exclusively on events in Ukraine. We will discuss the experience of war on todays' and future battlefields and how modern societies cope with the fundamental challenges of war. We will offer also historical reflections and insights: the shadows of the past.
The webinars will be held on Wednesdays during term time, fortnightly, from 5.30pm-7pm on Zoom. We will circulate Zoom invitations for each meeting in good time.
Convenors are Professor Holger Afflerbach (University of Leeds), Dr. Marc De Vore (University of St. Andrews) and Dr Daniel Whittingham (University of Birmingham).
Topics and presenters, Autumn 2022/2023:
September 28
General David Petraeus: Contemporary Conflicts: Lessons from Iraq, Afghanistan, and Ukraine
Join Zoom Meeting:
Meeting ID 845 5474 0958
Passcode: 709339
https://bham-ac-uk.zoom.us/j/84554740958?pwd=MFBUdk1BbzN5bEpYQmU5UnBrM0tmZz09
October 12
Dr. Deborah Sanders, Reader, King's College: The maritime dimension of the war in Ukraine
October 27
General Dr. Freuding, Chief of the Ukraine Center in the German MoD: 'Lessons from Ukraine for the Wars and Battlefields of the Future'
November 9
Historical Reflections (Round table 1): Holger Afflerbach, Hew Strachan, Marc De Vore, Annika Mombauer: 'Wars and the dangers of escalation'.
November 23
Olga Onuch (tbc.) and Sofia Asaminova: The Ukrainian and Russian Societies and the War in Ukraine
December 7
Andrij Zagordnyuk, former Defense Minister of Ukraine: Ukraine and the Russian menace
February 1
Colonel Markus Reisner, Militaerakademie Wiener Neustadt, Austria: How can we understand what is going on in Ukraine? A view on sources and intelligence
The program continues in 2023. Further speakers will be announced shortly.
Images:
Russian bombardment on the outskirts of Kharkiv, Ukraine, via Wikimedia Commons/https://mvs.gov.ua/
A damaged tank in Bucha, Kyiv Oblast, Ukraine - June 2022, via Unsplash/ Mikhail Volkov