Online event: Is now the time to double-down on Corporate Integrity?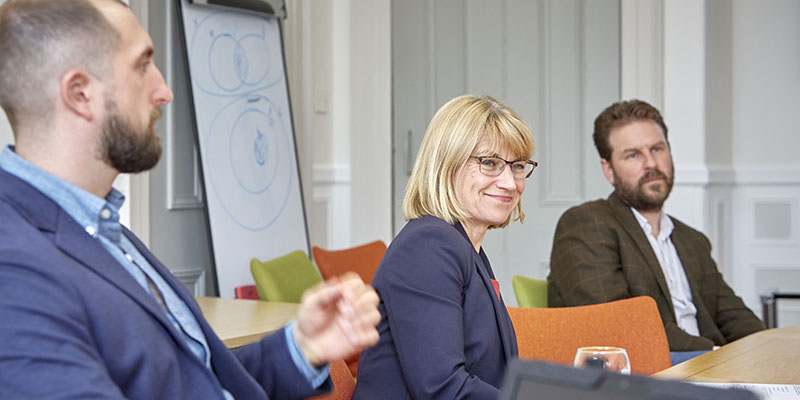 Date: Thursday 10 September 2020, 11:30 – 12:15
Location: Inter-Disciplinary Ethics Applied
Cost: Free
Join our webinar series on corporate integrity to examine what it is, and why it is more important than ever, to build and maintain corporate integrity in a shifting and increasingly complex world.
In this free webinar series, we will share our extensive research and insights on corporate integrity, and invite a wide range of guest speakers to contribute and bring their own unique experience and practical knowledge to the debate.
Our first guest is Tracey Groves (Director, Intelligent Ethics), who will join Dr Jim Baxter (University of Leeds) in the first webinar. They will set the scene for corporate integrity, exploring what integrity is and why it matters, now more than ever, for organisations.
Businesses consistently say they think integrity is important, and that they want their employees to have it. But how many businesses have thought deeply about the implications of what this takes, and challenged themselves to make the necessary hard choices in a tough economic climate?
More and more, organisations are held to ethical standards by their customers, their employees and the wider public. But if the right words are not matched by the right actions – on employee diversity for example, or supply chain issues – then this lack of integrity can significantly harm the organisation's reputation.
Meanwhile, approaches to behaviour and conduct which emphasise external incentives – the famous 'carrot and stick' approach – may have their place, but leave out elements of culture and character which are so central to what creates a workplace built on trust and respect.
Tracey and Jim will discuss the state of play regarding corporate integrity and will start to examine what leaders need to do, informed by rigorous empirical and philosophical work, to make integrity a central pillar of an organisation's work.
Join the event via Microsoft Teams.
---
This series of webinars is curated by Dr Jim Baxter.