Soraya Ali shortlisted for Broadcast Journalism Training Council award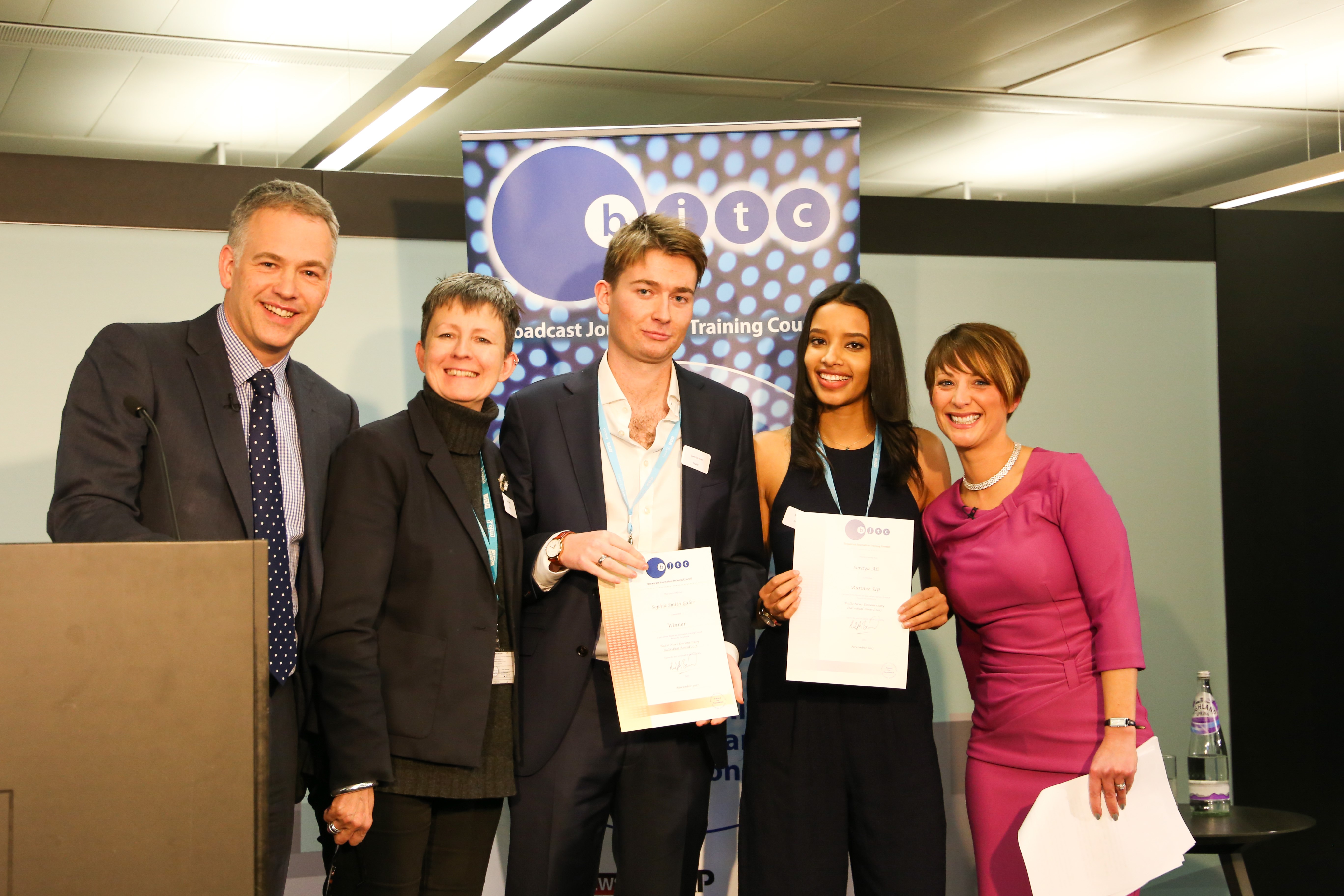 Broadcast journalism graduate, Soraya Ali, has been nominated for a BJTC award in the Radio News Documentary category
Responding to the announcement of the shortlist, she said: "I am both honoured and excited to be considered for a BJTC award for my piece on British Somalis."
"It is so important to tell the stories of those who are not always fairly represented in the media. A massive thank you to the University of Leeds for all the guidance and help in developing my journalistic abilities."
<iframe width="100%" height="300" scrolling="no" frameborder="no" allow="autoplay" src="https://w.soundcloud.com/player/?url=https%3A//api.soundcloud.com/tracks/341471525&color=%23ff5500&auto_play=false&hide_related=false&show_comments=true&show_user=true&show_reposts=false&show_teaser=true&visual=true"></iframe>
The judges said: "An impressive documentary that shone a light on an often unreported part of British society. This entry was thought provoking and challenging and the reporter had found an impressive array of contributors who brought real insight into life in their community and the piece was skilfully narrated to let them tell their story."
The BJTC celebrates the best new journalists. A panel of judges, made up of industry professionals, worked through a record number of entries this year to arrive at the shortlist.
Soraya Ali graduated with a first class degree in Broadcast Journalism in 2017 and now works for Reuters News Agency.