Charlotte Field and Hugh Clegg win RTS Student Television Award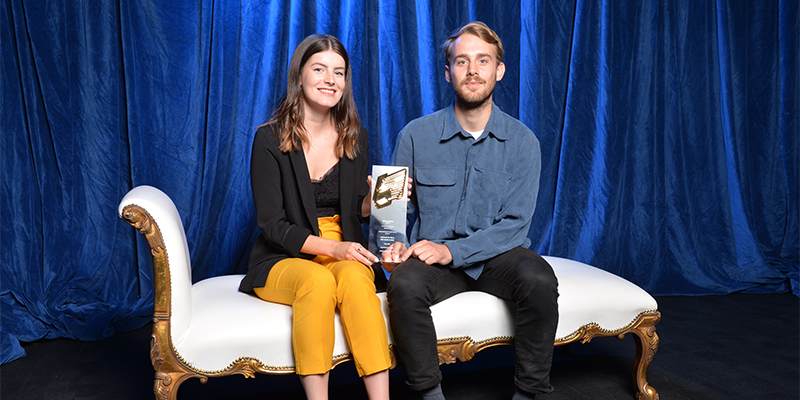 Charlotte and Hugh collected the undergraduate craft skills editing award for Taraash, a short documentary film exploring an Indian cattle farmer's passion for script writing.
<iframe src="https://player.vimeo.com/video/246098401" width="640" height="360" frameborder="0" webkitallowfullscreen mozallowfullscreen allowfullscreen></iframe>
Commenting on the film, the judges said it had: "great pacing, interesting cuts and techniques showcased the skill and talent of the editor."
Taraash was also nominated for undergraduate factual, undergraduate craft skills for camerawork and undergraduate craft skills for sound.
Charlotte and Hugh studied BA Cinema and Photography at the University of Leeds, graduating in 2017.
Chaired by Philip Edgar-Jones, Director of Sky Arts, the Royal Television Society (RTS) awards recognise the best audiovisual work created by students across the UK and the Republic of Ireland at undergraduate and postgraduate level.
The winners were announced at a ceremony held on 22 June at the British Film Institute (BFI) in London.