Hannah Kallend and Jacob Twomey win the University of Leeds Business Plan competition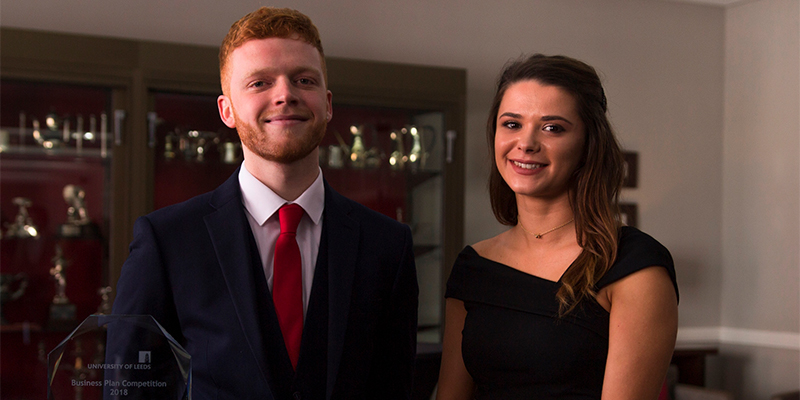 Two of our graduates have won the 2018 University of Leeds Business Plan competition in the trading category for their business, Impact English China.
Impact English China recruits graduates to fill the demand for native English speaking teachers in both kindergarten (state primary schools) and English Training Schools (after-school clubs) in China.
After graduating in 2016, Hannah (who studied BA Communications and Media) and Jacob (who studied BA New Media), travelled to China and taught English for a year where they spotted a gap in the market and set up in business.
Hannah and Jacob interview all their candidates and match them with vacancies at over 200 schools they're partnered with across Shanghai, Beijing, Chengdu and Guangzhou. They also provide pastoral support and assistance with travel and visas. They've only just started trading but already have over 100 graduates on their books and have placed 10 candidates.
"We'd already graduated and had set up the company when first got in touch with Spark," says Hannah, "so it was amazing to discover the level of support still available to us – proof of concept funding, the Business Plan Competition, Spark's own team of advisers, the professional services network – it's been fantastic. The opportunity is enormous and there are plenty of ways we can expand the business so it's brilliant to know there's advice on hand to help guide us when we need it."
The Leeds Business Plan competition is organised by Spark which is the University's business start-up service. Hannah and Jacob received a £2,000 cash prize for their business.