Jacob Tomlinson wins Young Journalist of the Year at the O2 Media Awards 2019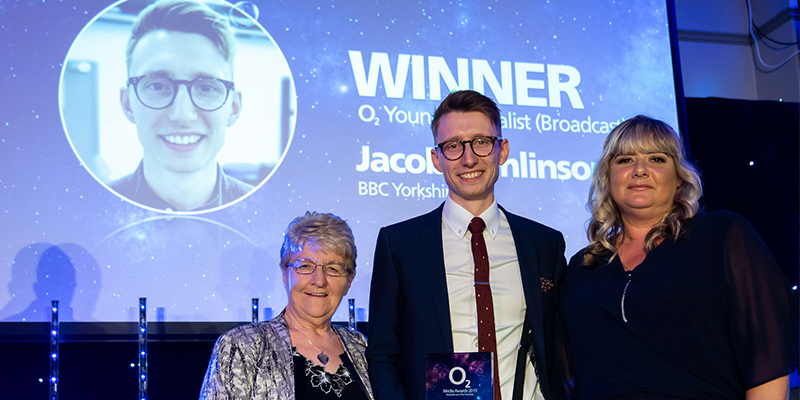 Jacob graduated from the University of Leeds in 2017 with a BA in Broadcast Journalism. He now works for BBC Yorkshire.
He said: "It's unbelievable, it's a very, very proud moment being in a room with so many amazing and talented people. The O2 is an awards which I have heard so much about but to actually win one is quite an overwhelming moment."

The O2 Media Awards crown the cream of media talent in Yorkshire. The judges said that Jacob was "a rising star" and "one to watch".
Nicola Green, Director of Corporate Affairs at O2, said: "We've enjoyed another wonderful year looking back at the positive impact the Yorkshire media has on its communities. It's clear that the Yorkshire and Humber region has some of the most talented writers, broadcasters and filmmakers in the country."
BBC Breakfast's Louise Minchin and Dave Massey of O2 hosted the awards event at Leeds United Football Club.