Emmanuelle Lhoni (BBC North West) shares how she kick-started her career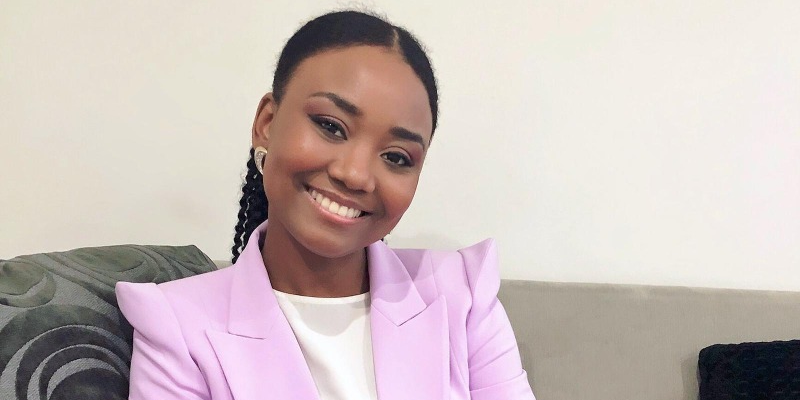 Tuesday 9 March will see Emmanuelle Lhoni discuss how she kick-started her career. In anticipation of this, she has been sharing some insights and advice about her journey.
Emmanuelle Lhoni is currently the youngest black female weather presenter at the BBC. She is also an alumna of the School of Media and Communication, having completed an undergraduate degree in Broadcast Journalism (now BA Journalism) at the University of Leeds in 2016.
The first person from her immediate family to go to university and now the first Congolese weather presenter in the history of the BBC; Emmanuelle's first experience at the BBC was a four-week work placement in her second year at Leeds on the Rip Off Britain programme. It was during her time at Leeds where she recalls receiving some sage advice from one of her lecturers, Errol Murray, which benefited her work, "one of the ways to find a story is to go for a walk and pay attention to your surroundings".
After continuing her studies with a Masters at City, University of London, Emmanuelle returned to the BBC as a bilingual reporter for the BBC World Service and has gone on to work at BBC Stories, BBC Africa and as a presenter for BBC Minute, which was broadcast on 25 stations in 17 countries around the world. Now part of the BBC North West regional team, Lhoni is a firm advocate that 'leaving your comfort zone' is the best way to gain experience and this is reflected in the variety of her roles at the BBC, "you don't have to pigeonhole yourself into one speciality".
The School of Media and Communications is always delighted to see their alumni succeed and Emmanuelle's advice to current students is to always be curious and resilient in your pursuits. Remember that being turned down for an opportunity is not the end of the world, always ask for feedback and keep working on yourself.
Emmanuelle Lhoni is speaking in conjunction with Media Futures on Tuesday 9 March. Please note this is an online event. Visit the MyCareer events calendar for more information, joining instructions and to reserve your place. All events will be held on Blackboard Collaborate Ultra and places must be booked in advance.