Quantum Sauce: Halloween Special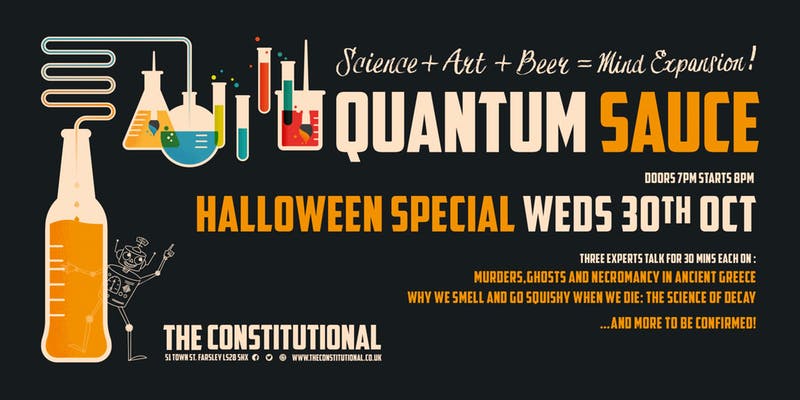 Date: Wednesday 30 October 2019, 19:00 – 22:30
Location: Off-campus
Type: Seminars and lectures
Cost: £5
Three academics talk about what makes them tick.
Quantum Sauce uses a science café format of public seminars but in a bar (the Farsley Constitutional Club).
The first Quantum Sauce event will be a Halloween Special. Bradford's Rob Janaway will get grisly with a talk on forensic science and Leeds' Regine May and Alison Peirse will give respective crash-courses in ancient Greek necromancy and feminist perspectives in horror writing.
Come and get curious at the Constitutional!